Youth@Tomsk
x
= independently organized TED event
Theme: Tested by expereience
Tomsk, Russian Federation
December 13th, 2012
Watch video from the event
Please install flash player to see this video.
View photos from the event on Flickr
About this event
How do we learn new skills, percept changes? New phenomena – ideas, technologies, scientific discoveries, professions, and culture phenomena enter our life through the experience. To test by experience means to involve changes into your life.
Young XX century brought us Russian avant-garde, which altered the world of art and let reconsider values, a life mode, and the place of human in the world. Thus testing new things became socially acceptable and safe.
Experience, as a special activity of testing a researcher's hypothesis, appeared in the scientific experiment, which combined natural science test and invention activity. To test by experience purported to check something for relation to the Truth.
At the beginning of XXI century Tomsk tries to attract people, who gained the advanced experience. How do we learn new skills today, experiment and test – in one word, how do we gain experience? What kind of experience is important for us – intellectual, sensual, physical? Let's pay a special attention to the answering the above-mentioned questions in the speeches of TEDxYouth@Tomsk – the avant-garde of XXI century participants.

Confirmed Speakers
Sergey Ryu


student of Tomsk state university, is interested in sport and photography, music and dance

Evgeniya Serebryakova


Head of "IQ Group", co-organizer of the Museum of entertaining science "Mind-set"

Anna Stepura


head of dance school "NRG dance bar", director of fitness club "Reflex", graduated the Royal London Ballet Academy

Zganara Smagulova


ex-anchor morning newscast on "Russia-1" State TV-Radio Company Tomsk, lives in Khazahstan, works on first digital TV-channel "24 KZ

Ilya Kazantsev


microsurgeon in traumatology department of Tomsk clinical hospital, sub-master Greco-Roman wrestler

Victor Soroka


master of sports, member of Tomsk Parachuting Federation, serves in fire protection service.

Victor Henner


Doctor of Physics and Mathematics, professor of Perm state university and Louisville Univesity

Raushan Zgumangalieva


sub-master artistic gymnast, student of Tomsk polytechnic university, student of Open university Skolkovo

Aleksey Tupitsyn


coacher, psychist, Master of Reyka, consultant. Works in international consulting corporation, Moscow
Organizer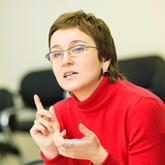 Liana Kobzeva
Tomsk, Russian Federation
---