SomlóiStWomen
x
= independently organized TED event
Theme: The Space Between
Budapest, Hungary
December 2nd, 2012
Watch video from the event
Please install flash player to see this video.
View photos from the event on Flickr
About this event
Participants of the Budapest conference will be able to link up with the events taking place in Washington, at the central TEDxWomen event, as well as to listen to inspiring Hungarian speakers whose ideas and thoughts are worth spreading all over the world. TEDxSomlóiStWomen – the event is named after the street where Balassi Institute is situated - is being organized by a team of enthusiastic volunteers, led by the licence owner Mr. Tibor Balázs.
The main topic of the TEDxWomen events – honoring and celebrating female values – is the same worldwide: The Space Between. Hungarian organizers adopt three themes of the Washington conference: in the first session called 'Stops and Starts' female entrepreneurs will talk about their own successes and failures; the second section called "Mirror" is dedicated to the subject of female self-image, while the final session, "Rising" will focus on the power of culture and arts.
Organizer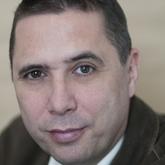 Tibor Balazs
Budapest, Hungary
Team
Judit Povodör

sponsorhip manager

Gina Prónay-Zakar

communication manager

Rita Potápi

program manager

Krisztina Bedő

license auditor

Ágnes Fábián

stage manager

Andi Kiss

financial manager

Szilvia Szabó

marketing manager

Marcell Szabó

sales manager
---