TheCollegeOfWooster
x
= independently organized TED event
Theme: Integrity
Wooster, OH, United States
March 2nd, 2013
Watch video from the event
Please install flash player to see this video.
View photos from the event on Flickr
About this event
Integrity

"Be daring, be different, be impractical, be anything that will assert integrity of purpose and imaginative vision against the play-it-safers, the creatures of the commonplace, the slaves of the ordinary." – Cecil Beaton

We should not assume that integrity must always stand for some sort of static moral high ground or hubris. Instead, we should acknowledge the playfulness of this quality, and apply it to the spirit with which we ought to embrace our passions and the determination that can help us achieve our means, whether in a personal, communal or scientific endeavor. So, in the words of Les Brown "honor your commitments with integrity."
Confirmed Speakers
Chris Rogers
Chris has a strong commitment to teaching, and at Tufts has started a number of new directions, including learning robotics with LEGO bricks and learning manufacturing by building musical instruments. His teaching work extends to the elementary school, where he talks with over 1000 teachers around the world every year on ways of bringing engineering into the younger grades. He has worked with LEGO to develop ROBOLAB, a robotic approach to learning science and math. ROBOLAB has already gone into over 50,000 schools worldwide and has been translated into 15 languages. He has been invited to speak on engineering education in Singapore, Hong Kong, Australia, New Zealand, Denmark, Sweden, Norway, Luxembourg, Switzerland, the UK, and in the US. He works in various classrooms once a week, although he has been banned from recess for making too much noise.
Donald R. Frederico
Having graduated from the College of Wooster in 1976, where he was inducted into Phi Beta Kappa and received the William A. Galpin Award for General Excellence in College Work (2nd prize), Donald R. Frederico returns to his alma mater to share his insights about lawyers with integrity. He received his J.D., cum laude, in 1979 from Cornell Law School, where he was Managing Editor of the Cornell Law Review. Upon graduation, Don moved to Boston to serve as a law clerk to United States District Judge Joseph L. Tauro, after which he entered private practice. Don has received awards for his pro bono work, and from 2010 to 2011, served as President of the Boston Bar Association. In that capacity, he focused his efforts on advocating for increases in funding for the Massachusetts state courts and for legal services for the poor, formed a Task Force to address challenges faced by new lawyers entering the profession, and led the bar in numerous public policy initiatives. Don remains an integral part of the College of Wooster community as a member of the Board of Trustees, and as the parent of Brian Frederico, a 2009 graduate of the College. Don is a litigation partner in the Boston office of the law firm, Pierce Atwood, LLP.
Thomas VanCleef
If the sun could choose its own CEO, it would undoubtedly choose Thomas Van Cleef, founder and executive director of Solar Cascade.org, a not-for-profit organization he created to fund and install large-scale solar on schools, colleges, not-for-profits, hospitals, and other community locations. Solar Cascade.org donates solar systems, built by returning soldiers, for organizations that are doing great things. Tom started Solar Cascade.org out of passion – passion for a new, clean energy future and to make solar work for everyone. Tom is also the founder of Shine On Solar Solutions LLC, a Ohio based solar energy development firm, providing comprehensive services to evaluate and deploy solar energy. Tom pioneered the first Power Purchase Agreements (PPA) in Ohio. He is a member of Advanced Energy Economy, Green Energy Ohio and enjoys a grounded reputation in the solar energy field. As a 3rd generation Wooster grad, Tom holds a BA in Political Science and lives in Worthington, Ohio. Thanks to his efforts, we can all shine on.
Shelley Judge
Shelley Judge is an Assistant Professor in the Department of Geology at The College of Wooster. She also serves as one of Wooster's two Faculty Athletic Representatives (FAR) to the NCAC (North Coast Athletic Conference) and the NCAA. In her role as a FAR, she enjoys discussions of NCAA legislation within the NCAC, being a liaison between faculty and coaches, and interacting with many of Wooster's dedicated students who participate in intercollegiate athletics. Before her time at Wooster, she was employed by Ohio State University's Department of Athletics in its Student-Athlete Support Services Office in the study table/tutor program. During her time at OSU, she primarily worked with the football and mens and womens basketball teams. Her own background is as a DIII student-athlete, so this work at a DI institution was valuable, as it provided insights into the differences and similarities between DI and DIII student-athletes.
Peter Abramo
Peter Abramo has given presentations at the World Creativity Forum in Antwerp, at the Philippine Biotechnology Venture Summit in Manila, and at numerous venues across the United States from San Diego to Baltimore. He combines experience in pharmaceutical marketing, biotechnology product development, sales strategy, new venture creation, professional development, business management training and higher education. During his career he has worked with numerous Fortune 100 Companies, the U.S. Army Training and Doctrine Command, state and national economic development organizations, entrepreneurs in businesses ranging from oil and gas exploration to manufacturing to service industries, and a range of biotech and high tech startups. Along with colleague Michael Edmondson he owns MEAPA, LLC, a professional development company; www.YourSuccessTree.com, a micro learning site; and www.theHigherEdThinkTank.com, a platform for thinking about the future and relevance of higher education.
Grant Cornwell
As President of The College Of Wooster, we are delighted to have Grant Cornwell as our emcee and host.
Jonny Goldstein
Jonny Goldstein is passionate about helping groups and individuals build understanding through visual thinking. Jonny is a keynote visualizer at conferences and meetings. He creates large scale visual notes of presentations and conversations in real time. He is a visiting instructor at University of the Arts Master of Industrial Design (MID) program in Philadelphia. Â He also consults with companies and nonprofits including Johnson & Johnson, Comcast, Human1.0, Â the Association of Pharmaceutical Meeting Planners, and the Sprout Fund. In past incarnations he designed and managed an innovative technology education program for Vision Education and Media in New York City where his staff taught Bronx high school students how combine blogging and video production. Prior to that he taught music, art, and theater to grades 3-8 in the Abundant Waters after school program in Hells Kitchen, NYC. During a stint in Washington DC, Jonny was on the front lines of sounding the alarm about the impending mortgage crisis as the producer of new media for the National Community Reinvestment Coalition. He helped start a number of groups including DC Media Makers and VizThink Philly. Jonny was a Fellow at NYU's Interactive Telecommunications Program where he received his master's degree. He graduated Phi Beta Kappa with a degree in English from Colorado College. In between those degrees, Jonny studied art at the School of Visual Arts, Pratt Institute, and the Art Students League. His lives in Pittsburgh and blogs regularly at http://envizualize.com/
Paul Cebul
Paul Cebul is the visionary and co-founder of Reach Trade Company. As a for-profit coffee company, Reach Trade commits 5% of gross sales to grassroots clean water relief worldwide. After graduating from college, Paul left for India to begin developing a business model that was designed to fund grassroots initiatives in clean water and sanitation relief. The original model was designed around directly-sourced Darjeeling tea that had been sold in local and national markets to fundraise water relief in Rajasthan, India. Since then, Reach Trade Company had been co-founded together with Dan Hildebrandt, beginning with the launch of a pilot-business called Reach Peru in July 2011. Reach Peru is a for-profit coffee company in Lima Peru that sources quality coffee directly from farmers in the central highlands of Peru. Reach Peru's coffee is offered in Lima and is working to raise funds for sustainable water relief in underdeveloped areas of the city. As of September 2012, Reach Trade Company has begun sales in the US, offering specialty grade, directly-sourced Peruvian coffee. Given his experience working abroad in international business and clean water relief, Paul will discuss our worldwide need for lean, innovative entrepreneurship as a promising engine for today's (not just tomorrow's) sustainable relief. www.reachtrade.com

Matthew Mariola


Dr. Matthew Mariola graduated with a B.A. from College of Wooster in 1998. After receiving his M.S. from the University of Wisconsin - Madison, he began working with various farms in various countries inspiring him to pursue and complete his Ph.D. in Rural Sociology, at Ohio State. In his spare time, Dr. Mariola likes to garden. His favorite crops include the heirloom wheat varieties. He's also an avid soccer fan (passionately supporting FC Barcelona). Dr. Mariola is a man who recognizes both the difficulty and necessity of maintaining integrity. Integrity is something that must be incorporated even within the most fundamental aspects of our lives. As such, Dr. Mariola will be speaking about how we can eat with integrity. He hopes that his talk will encourage us to reevaluate our food consumption habits for the better.

Elizabeth Schiltz


Elizabeth Schiltz graduated from Ohio Wesleyan in 1993 with a B.A. in Philosophy and she obtained her Ph.D. Duke in 2000. Schiltz specializes in the history of philosophy with a particular interest in ancient philosophy, East - West comparative philosophy, and ethics. Her most recent research focuses on the parallels between Greek philosophy and Indian philosophy. Professor Schiltz was also named the Purna, Rao, Raju Chair of East-West Philosophy. She has published in the peer reviewed academic journal Philosophy East and West about subjects regarding non-western traditions of philosophy such as Two Chariots: The Justification of the Best Life in the Katha Upanishad and Plato's Phaedrus.
Organizer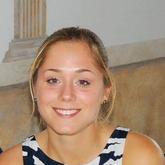 Christina Haupt
Valley City, OH, United States
Team
Peter Abramo

Project Supervisor

Tin Nguyen

Website Design
---