OUSalon
x
= independently organized TED event
Theme: Oklahoma In 2030
Norman, OK, United States
October 14th, 2012
About this event
Confirmed Speakers
Henson Adams


Henson Adams is a 9th grade math teacher at Frederick Douglass High School in Oklahoma City, Oklahoma. Henson's teaching career began in 2011 after joining a program called Teach For America. Teach For America is an organization that recruits and places leaders to teach in high poverty areas at an at-risk or failing school. 99% of students at his placement school, Douglass High School, are on a free or reduced lunch program. Henson is a graduate of Oklahoma Christian University, located in Oklahoma City. Henson's hometown is New Braunfels, Texas where he was raised as the oldest of six children by Don and Cynthia Adams.
Kyle Harper
An Edmond native, Kyle Harper graduated summa cum laude with a degree in Letters from OU in 2001. After pursuing his Master's and Ph.D. In History at Harvard University, Kyle returned to his home state in 2009 to become the Director of the Institute for the American Constitutional Heritage and Associate Professor of Classics and Letters at the University of Oklahoma. He is a specialist on Roman History, with particular interests in Roman law and Roman economic development. His first book, Slavery in the Late Roman World, appeared from Cambridge University Press in 2011.
Paul Risser
Dr. Paul G. Risser is the chair and chief operating officer of the University of Oklahoma Research Cabinet and coordinates and facilitates research across the University's three campuses. Previously Risser was the chief executive officer (Chancellor) for The Oklahoma State System of Higher Education, a state system comprised of 25 state colleges and universities. Before assuming the Oklahoma Chancellor position, Risser was President of Oregon State University, where he led the university to record enrollment and impressive research growth over a seven-year span. His professional background also includes serving as President of Miami University, Oxford, Ohio; Provost and Vice President for Academic Affairs and Vice President for Research at the University of New Mexico; and Chief of the Illinois Natural History Survey.
Organizer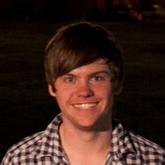 Adam Croom
Norman, OK, United States
Team
Mark Nehrenz

Audio / Video Engineer
---