Bloomington
x
= independently organized TED event
Theme: "The Wisdom of Play"
Bloomington, IN, United States
May 14th, 2011
View photos from the event on Flickr
About this event
We are a community, conference, and conversation exploring the relationship between "play" (experimentation, risk-taking, curiosity, discovery, etc.) + "wisdom" (experience, intention, long-views, endurance, etc.).
Confirmed Speakers
Gever Tulley
Gever Tulley comes to Bloomington from the big TED stage. He talks and tweets about kids, innovation, and education. Gever is the founder of the Tinkering School and Brightworks (a new K-12 school) and author of 50 Dangerous Things (you should let your children do) and Beware Dangerism!
Stephen Hayes
An-shu Stephen Kinryu-Jien Hayes, Founder of To-Shin Do Kasumi-An Ninja Martial Arts has spent his entire adult life in the pursuit of perfection through the study of Asian martial arts and spiritual traditions, living and traveling throughout North America, Japan, Europe, the Arctic, China, Tibet, Nepal, and India.
Debby Herbenick
Dr. Debby Herbenick is the founder of MySexProfessor.com, authored Because It Feels Good: A Woman's Guide to Sexual Pleasure and Satisfaction, serves as the Associate Director of the Center for Sexual Health Promotion in the School of HPER at Indiana University (IU), and teaches at The Kinsey Institute.
Sarah "Intellagirl" Smith-Robbins
On-stage host for our conference will be Sarah Smith-Robbins. Sarah is the Director of Emerging Technologies at Kelley Executive Partners as well as a member of the Marketing faculty at the Kelley School of Business, but may be more widely known as "Intellagirl" on Twitter.

Bryan Stuart


Bryan Stuart helped create the Corps and Intern programs for One Laptop per Child (OLPC), a popular topic at TED. He has worked with government officials, teachers, and volunteers to improve access to quality education for children in some of the world's poorest countries.
Keith Johnson
Keith Johnson, educator, commercial landscaper, stonemason, and organic gardener, is deeply engaged within the international Permaculture Activist organization, Transition Bloomington, the Local Growers Guild and many other cultural and ecological regeneration activities locally and world-wide.
Nolan Harrison
During a 10-year, 128-game NFL career, Nolan Harrison became known as a steady, consistent defensive lineman who played for the Raiders, Steelers and Redskins. Drafted in 2001 (from IU) by the Los Angeles Raiders, he took over the Defensive End position from for Hall of Fame player Howie Long upon retirement.
DJ Shiftee
New York City's DJ Shiftee has translated his intuitive math geek mentality into far-reaching success on the turntables! With a degree from Harvard and 2 unique DMC World Champion titles under his belt, this over- achiever can only be positioned for greatness! Who says you can't do it all?
Amy Yurko
Amy Yurko, AIA, is the founder of BrainSpaces. She is both a licensed architect and educator who believes in applying brain-based strategies to the design of learning environments. Over her 20+ year career, she has planned and designed meaningful places for learners throughout the country and around the world.
Sarah Elizabeth Ippel
Sarah Elizabeth Ippel is the founder of the Academy for Global Citizenship, an inquiry-based, urban charter school in Chicago for elementary school children. Students become environmentally and internationally minded by learning how their choices impact their community and ultimately the world.
Lindsay Manfredi
Lindsay Manfredi is a co-founder of Girls Rock Indianapolis, a non-profit rock n roll day camp dedicated to building positive self-esteem and encouraging creative expression through music in girls ages 9-16. She also fronts the all-girl band Neon Love Life and was named one of Indianapolis's Top 10 Tweeps to follow on Twitter in 2010.

Edward Castronova


Edward Castronova, is a founder of scholarly online game studies and an expert on the societies of virtual worlds. A professor of telecommunications at Indiana University, he is often quoted in mainstream media (including being quoted by at least one TED mainstage speaker), and consults with businesses worldwide.

Arbutus Cunningham


Arbutus Cunningham is one of Bloomington's storytellers extraordinaire. You may have heard her witty banter and wild-spun tales on WFHB each Saturday morning, or seen her in performance with Krista Detor. She's sure to put an entirely new twist on "The Wisdom of Play" at our conference this May 14.
Marc & Sara Schiller
Together, Marc and Sara Schiller are Wooster Collective: a contemporary art and street art collective. Their mission is to discover and document authentic art experiences via salons, publishing, gallery shows, and of course, their website, Wooster Collective and their Wooster Collective YouTube channel.
Charlie Todd
Charlie Todd is the founder of Improv Everywhere, producing, directing, performing, and documenting the group's work for over eight years. The group carries out pranks, which they call "missions" in public places to cause scenes of "chaos and joy," sometimes using hundreds of volunteer performers at a time.
Jeff Nelsen
World-renowned horn player/educator Jeff Nelsen shares the wisdom and wit of "Fearless Performance" concepts all over the world. Jeff was the solo hornist of the world's most famous brass group, Canadian Brass, performed as a soloist on five continents, on Broadway, and with the New York Philharmonic, Boston, and Montreal Symphonies.

Stephen Volan


Stephen Volan, widely known locally as a Bloomington City Council member, Lotus Festival emcee, founder of both BlueMarble Information Service and The Cinemat, and WFHB radio host ("Tall Steve"), reveals a little-known fact about himself and thus how "play" and "rules" became major factors in his daily adult life.

Corey Jefferson


A Bloomington native, Corey Jefferson began acting and studying improvisational performance as a student at Bloomington High School South in 2011. He co-founded two Bloomington-based improv comedy groups, and now performs in Indianapolis at ComedySportz.
Robert Scoble
Robert Scoble is a well-known technology blogger/evangelist and author. Scoble is best known for his blog, Scobleizer, which came to prominence during his tenure as a technical evangelist at Microsoft. He currently works for Rackspace where he is building a community called Building 43.
Seth Frey
Seth Frey studies community and cooperation––on the ground, in the ivory tower, and everywhere in between. He has developed member-owned enterprises both locally and nationally. Academically, he combines network science, economics, and psychology in online experiments of collective behavior.
Jessica Schroeder Quirk
Bloomington-based NYC fashion designer Jessica Schroeder Quirk is the author behind What I Wore, a popular personal-style and fashion-based blog, and What I Wore: Four Seasons, One Closet, Endless Recipes for Personal Style, due in bookstores this summer.
Muffy Davis
Muffy Davis is a World Champion disabled ski racer, having won more than 25 World Cup titles, two Overall World Cup victories and 4 Paralympic Medals, and currently one of 10 athletes worldwide invited to serve as Ambassadors for the International Paralympic Committee.
Shawn Achor
Shawn Achor is a positive psychology researcher/instructor at Harvard University. His lectures on happiness and human potential have received attention from The New York Times, Boston Globe, Wall Street Journal, CNN, and NPR. Shawn travels the world giving talks on the science behind individual happiness.
Organizer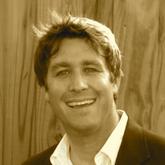 Christian Long
Granville, OH, United States
Organizer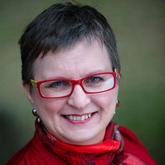 Luci McKean
Bloomington, IN, United States
Team
Christian Long

Co-Curator

Luci McKean

Co-curator
---