PUCGoiásWomen
x
= independently organized TED event
Theme: Things only women can teach us...
Goiânia, Brazil
December 1st, 2012
View photos from the event on Flickr
About this event
TEDxPUCGoiásWomen will convene women interested in sharing ideas and learning from leading women in academia, industry, government, business and the nonprofit sectors.
Confirmed Speakers
Luiz Carlos Pinheiro


Gynecologist and Obstetrician. He is specialized on Humanized Birth.

Teresa Cristina Nascimento Sousa


Bachelor on Law. She was Executive Secretary of Policies for Women of the Presidency of Brazil. Today, she holds the position of Secretary of Policies for Women of the Municipality of Goiânia.

Alba Franco


Musician of the "Companhia Sons do Cerrado" - a musical group sponsored by the Center for Folklore and Cultural History - PUCGoiás.

Custódia Annunziata Spencieri de Oliveira


Musician (piano), received her doctorate degree in Literary Theory from UNESP. Member of the National Academy of Music.

Cileide Alves


Journalist. Chief-Editor at O Popular journal.
Organizer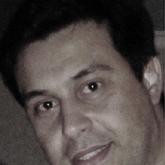 Leonardo Guedes
Goiânia, Brazil
Organizer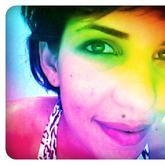 Beatrice Labaig
Goiânia, Brazil
Team
Taciano Morais

Audiovisual Coordinator

Amanda Martins

Stage Coordinator

Ygor Campos

General Coordinator

Juliana Willers

General Support

Weber Martins

Speaker Coach
---