AmsterdamWomen
x
= independently organized TED event
Amsterdam, Netherlands
December 1st, 2012
Watch video from the event
Please install flash player to see this video.
View photos from the event on Flickr
About this event
The theme of our event was "Dare to Choose"
Confirmed Speakers
Hadewych Minis
She is a famous Dutch actress about to embark on a musical journey with her soon to be released debut album. 'Life rewards you when you take a chance, she says.
Zena el Khalil
As a artist, writer, TED fellow and cultural activist, Zena believes that 'Love will Save Us.' She offers love as a solution for the problems in the Middle East.
Barbara Hoffman
She left her banking career in Switzerland to help the orphans of Mozambique. Thousands of children there call her mama, because Barbara gave them shelter, education and a future.
Corinne Dettmeijer
As the Dutch National Rapporteur on Human Trafficking, she combats crime including slavery, organ theft and sexual violence in The Netherlands.
Cillian Jansen Verplanke
Her investment fund focuses on companies that have female board members. Her talk is about inspiration, female entrepreneurs, and hurdling the complexities of big finance.
Sarah Britton
As a chef and nutritionist, she shares her knowledge on the healing and preventative aspects of food. 'More than fuel, food can be powerful medicine.'
Edwin Oudshoorn
He designs his fashion amidst the bustle of the Amsterdam red light district. He doesn't get carried away with trends, but rather he finds his inspiration in forgotten things.
Olivia Bee
She was only 13 when Olivia decided she wanted to be a photographer. Now, five years later, she is considered one of advertizing's most promising talents.
Lorna Goulden
As a Lead Creative Director at Philips Design, she predicts how our every day lives will change now that more and more devices are interconnected online.
Anjali Sarker
The lack of sanitation is a big problem in Bangladesh, Anjali's homeland. Her project toilet+ offers a sustainable solution.
Kim Feenstra
She is a model and a TV personality, but her life is far from easy. From an early age, she was confronted with setbacks and had to learn to make the most of it.
Sabrina Starke
She is a Jazz and Soul singer from Holland. She signed with the prestigious label Blue Note and regularly appears on talkshows on Dutch national television.
Nanine Linning
She is one of the best choreographers in the Netherlands. By combining several art forms on stage, she brings dance to a new theatrical level.
Hariette Verwey
She is a cardiologist, who is specialized in female heart failure. More women than men die from heart attacks and stroke.
Elke Geraerts
She is called the 'smartest woman in The Netherlands.' She works as a psychologist to help people suffering from trauma, burnout, and depression.

Nice NALLENTEL LENG'ETE


She initiated the important discussion in her Maasai community about female genital mutilation. Now she trains hundreds of Maasai girls to find alternatives to this traditional ritual.
Paul Zak
Last year he talked at TED Global about empathy. His research has shown that a few hugs a day make us friendlier. As a neurologist, he enlightened us about the differences between men and women.
Tatiana Chevtchouk
She grew up in a remote military camp in Russia, where she was completely deprived of music. But piano became her passion. Now she teaches children about the emotional power of music.
Organizer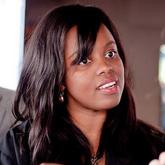 Marian Spier
The Hague, Netherlands
Team
Barbara Barnes-Gravesteijn

PR

Saskia Kok

Speaker Liaison

Nina Sickenga

Projectmanager

Ijoya van Gemert

Guest communications

Elles Beijers

Blogger

Hedwig Wiebes

Blogger

Gladys Camphuijsen

Partnerships

Carolien Vader

Communications

Marloes Grimbergen

Blogger

Marloes Grimbergen

Social Media

Bib Veth

Photography

Anouk Schepers

Partnerships

Yaela Betsalel

Guest communications

Carlijn Vader

Social Media

Nienke Dettmeijer

Partnerships

Marjan Straathof

Speakers

Ingeborg Tuinman

PR

Nancy Poleon

Partnerships

Jamie Kim

Speakers

Loes van Dokkum

Blogger
---