SaxionUniversity
x
= independently organized TED event
Theme: (Em)Powered by... The Social Media
Deventer, Netherlands
November 27th, 2012
Watch video from the event
Please install flash player to see this video.
View photos from the event on Flickr
About this event
Confirmed Speakers
Robin Effing
Robin Effing is both a Social Media Lecturer at Saxion and a parttime Ph.D. candidate at the University of Twente. He's specialized in social media strategies for Non-Profit communities, especially for churches, government and political parties.
Keith Jenkins
Keith Jenkins is the Founder and Publisher of the Velvet Escape luxury travel blog. Based in Amsterdam, Keith left his ten-year investment banking career to travel the world and carve out a new career as a travel blogger and social media advocate.
Danny Mekic
At age fifteen Danny Mekic' founded an internet company and quit high school before his graduation in order to work fulltime on his business. Five years later he was accepted as a student of the Law Honours programme at the University of Amsterdam, attaining the double amount of required credits. At age twenty one he was a Law teacher himself. Today, next to running NewTeam and teaching at universities and colleges, he is also active as investor, mediator, consultant for new business and new media, legal advisor, and analyst. He is a frequent guest in debates on national radio as one of the panel members of a group of economists.
Additional Links
TEDTalks shown
Organizer
Christa Barkel
Deventer, Netherlands
Organizer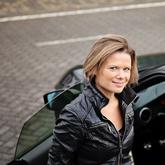 Odiel Mennink
Amsterdam, Netherlands
Team
Odiel Mennink

Organizer

Saskia Zwolle

Organizer
---