Youth@Barcelona
x
= independently organized TED event
Barcelona, Spain
February 16th, 2013
Watch video from the event
Please install flash player to see this video.
View photos from the event on Flickr
About this event
At TEDxYouth@Barcelona we certainly didn't talk about any depressing news. Or about "ni-ni's". Or brain drain. Or youth unemployment. Our aim was to celebrate young talent. Because we've got a lot of it in Barcelona and we want to share it with the world.

Related with programming, robotics and mathematics. Photography, graffiti and social entrepreneurship. Never mind what area it was: the first TEDxYouth@Barcelona was an event to showcase examples of young people who chase their passions and help inspire others to find their own.

The event took place on Saturday 16th of February 2013 at the CCCB (Centre de Cultura Contemporània de Barcelona).
Confirmed Speakers
Pol Pareja


Overcoming Barriers

Berta Vicente


It is Easier Than You Can Imagine

Sara Vidal i Sarai Herrera


Timely Dreams

Guillem Trius


The Mosaic of Life

Adrian Latorre


Stop Wondering, Try Instead

Brodas Bros


Hip-hop

Santi Pozo


The Power of Sharing Ideas

Adria Recasens


Solving Problems

Walaâ Hechach


A Wave of Change

Carmina Sola


Never Stop Exploring
Organizer
Maria Santolaria
San Francisco, CA, United States
Organizer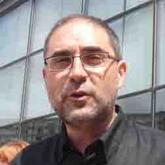 Alfons Cornella
Barcelona, Spain
Team
Josep Lluis Sanchez

Stage Manager

Lidia Plaza

Talent Manager

Teresa Turiera

Content Manager

Marta Sanchez Pol

Attendees Manager

Bibiana Ballbe

Master of Ceremonies

Silvia Langa

Design Manager
---