Sairam
x
= independently organized TED event
Theme: Inventing Innovations
Chennai, India
August 18th, 2012
Watch video from the event
Please install flash player to see this video.
View photos from the event on Flickr
About this event
This event started with the perseverance and interest to spread the TED's goal of "ideas worth spreading". We have chosen our theme " INVENTING INNOVATION" that would fit speakers from various arenas. This event is created in the motive of flourishing the magic to the audience which will make them IMBIBE the positive sprit, IMPROVISE their thirst to win and INNOVATE their ideas. TEDxSAIRAM has the MOTTO to invite speakers who have reached great horizons under one roof to create positive ambience and put limelight on their secret of success. It is very essential for young minds to know what innovation is all about and inventing what innovation is..!!!!
Confirmed Speakers
Dr.Prithika Chary
The first and and only lady in India to be both NeuroPhysician and Neurosurgeon. Some of her milestones are --- Women's History month honour for Women Achievers from Indo American Association in Chennai, Woman Achiever (Category Healthcare) from Just for Woman magazine in Chennai, H.C. Bajoria Award & Oration from Indian Epilepsy Association & Indian Epilepsy Society, Lifetime Achievement Award for Neurosciences from Tamil Nadu Dr. MGR Medical University, Honoured as a woman achiever by the Russian Cultural centre in Chennai and many more…….......
J.A. Jayanth
J.A.Jayanth is born in a family of eminent musicians in 1992 and got initiated into Indian classical vocal music at a tender age of four by his late grandmother, Vidushi Smt. V. S. Sundari. Driven by divine in-born talent and bubbling enthusiasm in bamboo flute, he was naturally drawn into the tutelage and blessings of his grandfather, Kalaimamani and Sangeeth Natak Academi awardee, Sri. T. S. Sankaran, in a guru-sishya parampara since the age of five Jayanth gave his first solo flute concert at a tender age of seven, and to date has given more than 550 solo flute concerts in A.I.R (All India Radio), popular T.V. channels (incl. Doordarshan), and highly respected sabhas & institutions in Chennai, Pondicherry, Kerala, Bangalore, Mumbai, Pune, Mangalore,Kolkatta, etc.Jayanth's musical journey is emblellished with three CD ALBUMS till date, the latest ones being "MESMERISING FLUTE MELODIES" in june 2011 and " A TRIBUTE TO THE MAESTRO - FLUTE MALI" -2012. He has been given a DIRECT "B HIGH" by ALL INDIA RADIO , chennai.
Mr. Mathrubootham
Human Resources Consultants India Pvt. Ltd (HRCG) is in the business of selection & recruitment, management consultancy, organization structuring and compensation suggestions. Started early 1987 by Mr. A. Mathrubootham in the name of Human Resources Consultancy Group, (HRCG), it has focused its whole strength into Executive selection & Recruitment activities. SINCE 1991, Mr. A. Mathrubootham had appeared on many television channels on management topics eminent newspapers covered him and about HRCG over the years. HRCG has exhaustive clients in Chennai, Bangalore, Hyderabad, Coimbatore, Mumbai, Pune, Calcutta, Delhi and other parts of India. It has spread its wings internationally to countries like Indonesia, Nigeria, Singapore, Malaysia, Dubai, Muscat, Saudi, Australia, USA and Europe. HRCG has focused recruitments of CEOs, Profit center heads for IT industry.
Padmashree Kalai mamani Sudha Ragunathan
Sudha's voice of gold enthralls her listeners from all over the globe. There is tantalizing mystery behind that cherubic smile. Her deep relish for tradition and mystical old-world charm is supremely addictive. Sudha also has the unique honor of rendering 'Vande Mataram' at the Central Hall of Parliament, New Delhi on 27th January 2000 to mark the completion of 50 years of the free Indian Republic. Besides, she has acquired Padmashree award in the field of Carnatic Vocal music and also the Kalai mamani award from the Tamil Nadu Government.
Ganesh
Ganesh is one of the duo noted Indian violin players who are a part of the Carnatic music (South India) fraternity. He is best known as a modern contemporary artist who have done lot of service to "Sastriya Sangitam". Together they are a dynamic duo of violinists, who have carved a niche for themselves in this era of great violinists. We are happy to have one of them on our show!!!
Aravind Bhargav
Aravind Bhargav did his Arangetram, under the auspices of 'Shrinivas Institute Of World Musique' (SIOWM) at Vani Mahal on 6th Sep 2008. Aravind did his 1st full length concert for SICA of Hyderabad, on 26th June 2009, which fetched him instant recognition and appreciation alike, from all quarters. Trying to play melodiously, sensitively and energetically are the special features of Aravind. The appreciation and rapport, that he shares with his accompanying artists, adds to his appeal.
Badri Seshadri
Badri Seshadri graduated with a B.Tech in Mechanical Engineering from IIT Madras in 1991 and a Ph.D from Cornell University in 1996. He co-founded Cricinfo, a cricket website along with several others, and was one of the founding Directors of Cricinfo Ltd. in 1996, when it was incorporated as a company. Badri managed Cricinfo in India during 1996-99, functioned as Chief Operations Officer in UK in 1999-2000, worked as Director Commercial in India in 2001 and as Managing Director of the India operations and Chief Technology Officer between 2002-04. During 2004-05 he managed the mobile strategy for Cricinfo. Badri is the Managing Director of New Horizon Media Private Limited. He maintains blogs in Tamil and English. He has contributed articles to Tamil magazines and ezines on Information Technology issues.

Sangeeta Isvaran


Sangeeta Isvaran is a choreographer, performer, researcher and social activist. She has inherited a Bharatanatyam [classical dance/theatre form from Tamilnadu, India] and Abhinaya [technique of expression] practice from the pioneering maestra, Padmabhushan Kalanidhi Narayanan and also Smt.Savithri Jagannatha Rao. She was honoured with one of the highest national awards, the Sangeet Natak Akademi Bismillah Khan Yuva Purasakar, apart from several other national and internation awards and fellowships – Arts Network Asia, Asia Europe Foundation, Asian Scholarship Foundation, Deutscher Akademischer Austauschdienst [German Academic Exchange Programme] – and awards – Kala Rathna, Cleveland Thyagaraja Festival; Prix de la Creation, Centre Culturel d'Enghien-les-bains, France; Vasantalakshmi Young Dancer award. She is also an empanelled dancer of the Indian Council for Cultural Relations with a mandate for cultural diplomacy.

Letika Saran


Saran was born on March 31, 1952 at Idukki district in Kerala. She belongs to the 1976 batch of the Indian Police Service. Her earlier postings include ADGP; Training and Project Director, Tamil Nadu Police Academy; Inspector-General of Police, Directorate of Vigilance and Anti-Corruption (DVAC). On 20 April 2006, she became the Commissioner of Police, Greater Chennai. On 8 January 2010, she was appointed as Director General of Police, Tamil Nadu. She is only the second female DGP of a state in India and the first for Tamil Nadu.
S. Ramakrishnan
He is a full-time writer who has been active over the last 25 years in diverse areas of Tamil literature like short stories, novels, plays, children literature and translation. He is noted for his column in Thunai Ezhuthu in the magazine Ananda Vikatan. He has edited the literary publication Atcharam for five years. Besides he is a film dialogue writer.

T.T. Narendran


Professor from the world known IIT and had been with it for over 30 years. He graduated from the College of Engineering, Guindy in 1971. He then moved to IIT Madras where he obtained his Masters' and Doctoral degree in Industrial Engineering. He has done extensive research in the areas of Cellular manufacturing systems and Flexible manufacturing systems.

Arul Mozhi


She is a well know advocate practicing in the madras high court for 23 years. She was awarded the Pavendar Bharadhidasan State award by the Government of Tamil Nadu in the year 1990. Besides, she is a columnist and an opinion maker in social issues
Muthu Krishnan
He is always people oriented. He has attended various National and International seminars on development issues, culture, Environment, Human rights for the past 15 years. He is one of the Asian co-ordinators of the Asia caravan which started from Raj ghat, Delhi to Gaza with a humanitarian aid worth one million US$

Vasudevan Baskaran


He is a former field Hockey player from India. He captained India which won Gold medal at the 1980 summer Olympics in Moscow. Later, he coached the Indian National team several times. He was given Arjuna award by the Indian Government for his brilliant performance in the Olympics

Chitra


She is a musician, dancer by profession. She performs all over U.K. She is a carnatic singer as well and is involved in verious associations that are involved in spreading carnatic music through out the world
Organizer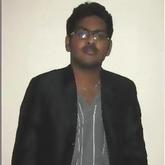 Vijay Krishnan.K
Chennai, India
Team
Arul Bharathi

Marketing

Yusuf Durbar

Event Management

Ranjith Ramesh

Public Relations

Arun Prashanth

Multimedia

Chaitanya Nandakumar

Budgeting and Finance

Ramu Sakthivel

Multimedia

Siddharth Srinivasan

Multimedia

Prasanna Ravichandran

Web Design

Gowri Shangar

Web Design

Md Aadil Adam

Web Design

Ramya Ravishankar

Blogging & Compering

Sandhya Sridhar

Compering

Sarvatha

Compering

Annapoorni

Compering
---