Youth@BoulogneBillancourt
x
= independently organized TED event
Theme: Le Monde, Autrement (The World, Differently)
Boulogne-Billancourt, France
June 1st, 2013
Watch video from the event
Please install flash player to see this video.
View photos from the event on Flickr
About this event
Le thème de l'édition 2013 de TEDxYouth@BoulogneBillancourt est "Le Monde, Autrement". Il s'agit de susciter la curiosité des enfants et de les encourager à voir le monde sous un angle différent, que ce soit par le biais de la photographie, de la musique, des nouvelles technologies ou de l'action bénévole.

A propos: Boulogne-Billancourt est une ville dynamique où la contribution et le talent des plus jeunes sont valorisés et sollicités dès l'école primaire. TEDxYouth@BoulogneBillancourt a été pensé et créé dans un esprit d'ouverture et de partage, soucieux de cultiver ce dynamisme et d'offrir aux jeunes la possibilité d'apprendre sur le monde qui les entoure, pour plus tard l'appréhender de façon plus sereine, passionnée et créative.

---

The theme of TEDxYouth@BoulogneBillancourt 2013 is "The World, Differently" and aims to spark curiosity and inspire kids to see the world from a different point of view, through photography, music, coding and service.

About: Boulogne-Billancourt is a dynamic city where children's talents are nurtured from a very young age. TEDxYouth@BoulogneBillancourt has been created to share and cultivate that dynamism, and offer the children the opportunity to learn more about the world.
Confirmed Speakers
Andrea Corrona Jenkins
"La magie de l'instant: des histoires qui se développent sous nos yeux"
Robbie Schaefer
"Ma voix est puissante: comment notre créativité peut changer le monde"
Basile Peter
"Ma passion, la musique électronique"
Michael Feigenbaum
"Comment le rythme peut changer la réalité"
Raphaël Pierquin
"L'art de commander aux machines"
Jonathan Perret
"L'art de commander aux machines"

Eva Hatchwell


"Notre projet solidaire"

Zoé Pigasse


"Notre projet solidaire"

Hannah Chouraqui


"Notre projet solidaire"

Alicia Chouraqui


"Notre projet solidaire"
Organizer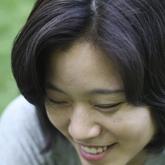 Irene Nam
Boulogne-Billancourt, France
---