Eureka
x
= independently organized TED event
Theme: I found it!
Arcata, CA, United States
December 2nd, 2012
About this event
Continually amazed by the talent we find in these small rural communities, and being huge TED fans, we are putting on our inaugural event, TEDxEureka.

We are online at tedxeureka.com, @tedxeureka on Twitter and on Facebook.
Organizer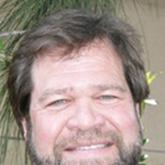 Michael Kraft
Eureka, CA, United States
---