Kids@Brussels
x
= independently organized TED event
Theme: Fankenkids
Waterloo, Belgium
November 9th, 2012
View photos from the event on Flickr
About this event
51 kids, between the age of 9 and 11, were tinkering and got their hands dirty in workshops ran by speakers of this year's TEDxBrussels who -for the day- became mentors of 'Frankenkids'.

TEDxKids@Brussels - "Frankenkids" is an event for kids only. Footage of this day was embedded and cognitive content was presented via speakers of the TEDxBrussels event, which took place 3 days after, on 12th November.

Watch a video of this TEDxKids@Brussels event here
Confirmed Speakers
Tito Janowski


Tito Jankowski is a synthetic biologist who works from home, sequencing and manipulating mailorder DNA using over-the-counter equipment in his garage. He founded the San Francisco chapter of DIYBio, a Boston originating national movement, in 2008. The group's experiments include extracting DNA from saliva and designing organisms that glow in the presence of heavy metals. This mash up of biological experimentation, laboratory work, hacker principles, and punk DIY methods is gaining rapid traction and Jankowski is one of the early West Coast founders. He organises Bio Curious meetings and speaks regularly at meetings and conferences about DIY biology and the garage DNA revolution. He invented a A DIY copier machine for DNA: A fast, computer controlled PCR machine that uses normal PCR tubes and can be built with off the shelf parts and free plans.

Eri Gentry


Eri Gentry is a founder of Bio Curious, a garage biology movement and meetup group pushing the boundaries of how bio-science is done, where it takes place and most importantly who does it. The inexorable democratisation of technology, in place for the last 300 years or so, has reached its latest frontier. By taking the tools of production out of university hands, and loosening the grip of giant Pharma on bio-science Gentry has created a disruptive environment for creative exploration. Gentry is a mentor at the Singularity University, a blogger at MAKE magazine, organiser of the Bay Area Quantified Self meetup and most recently Director of Business Development at Scanadu.

Aaron Rowe


Aaron Rowe is a molecular chemistry researcher and prolific blogger about life sciences, technology and science education. He writes product reviews for Wired and has developed a low cost medical instrument as part of his studies at the University of California. Most recently Aaron has become a senior biomedical engineer at Scanadu where he's lending his considerable scientific knowledge to the search for the medical Tricorder. He wants to make a significant contribution to health care and use his skills to make innovative changes both to scientific method and to life science results.

Greg Gage


Greg Gage is a Neuroscientist and co-founder of Backyard Brains, an organisation teaching kids and amateurs neuroscience through hands-on experiments to see and hear brain signals from living neurons and also via robotic control of ordinary cockroaches. He's also a TED Fellow. The way he reveals neuroscience to school kids is through the SpikerBox, a small rig that helps kids understand the electrical impulses that control the nervous system. He's passionate about helping students understand how our brains and our neurons work, because as he says, we still know very little about how the brain works -- and we need to start inspiring kids early to want to know more. The inspiration for Greg's work as an educator came from a realisation that the advanced equipment he used as a PhD student could be made at home for a fraction of the price, in less than a day.
Organizer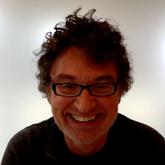 Walter De Brouwer
Mountain View, CA, United States
Team
Bernadett Lauko

co-organiser

John Fass

co-organiser

Samia Lounis

Organiser
---