CartagenaChange
x
= independently organized TED event
Theme: Social Change and Redistributive Ethics
Cartagena, Colombia
April 9th, 2012
About this event
We want to analyze the current situation of our country, with empahsis in the caribbean from a 10,000 ft perspective. What are the ethcial reasons that make our country so unequal? Why is it worse in the Caribbean and Cartagena? How can we change it?
Confirmed Speakers
Pablo Abitbol


Director of Political Science program at Universidad Tecnologica de Bolívar

Ana María González


Regional Director of Program for Afro and Indigenous Peoples ACDI/VOCA

Leovigildo Castillo


Official of the Zenú Indigenous Peoples in Cartagena
Organizer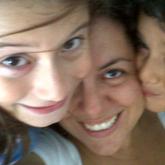 Ana María Gonzalez Forero
Cartagena, Colombia
Team
Pablo Abitbol

Enthusiatic!
---