Youth@SanDiego
x
= independently organized TED event
Theme: Architects of the Future
San Diego, CA, United States
November 18th, 2012
Watch video from the event
Please install flash player to see this video.
View photos from the event on Flickr
About this event
Welcome to TEDxYouth@SanDiego – an event and experience designed by kids for kids – a place to spread big ideas and to dream of new possibilities. Futurist and inventor Buckminster Fuller once said "We are called to be architects of the future…" and we agree! Inspired by this quote, the TEDxYouth@SanDIego team themed the 2012 event Architects of the Future. On November 18, 2012 we'll showcase architects of the future from San Diego and across the globe -- people pushing the boundaries of their endeavors – science, art, technology, environment, humanity and beyond – those who have imagined something new and taken action to bring it to life.
We look forward to hosting 400 San Diego high school students and sharing this incredible experience to the youth of the world via our event-day live video stream. Our youth are the true Architects of the Future and we look forward to imagining, dreaming and doing together!

Confirmed Speakers
Larry Smarr
One of the brightest minds of our time, a true Renaissance man and internationally revered, Larry Smarr is the founding Director of the California Institute for Telecommunications and Information Technology (Calit2), a UC San Diego / UC Irvine partnership and the Harry E. Gruber professor in UCSD's Department of Computer Science and Engineering (CSE). Before that he served as founding Director of the National Center for Supercomputing Applications (NCSA). He advises NASA, NIH, DOE, and NSF. His views have been quoted in Science, Nature, the New York Times, Wall Street Journal, Time, Newsweek, Wired, Fortune, Business Week, CNN, and the Atlantic. He is leading the Quantified Self revolution with a passion for eradicating obesity. His personal interests include growing orchids, snorkeling coral reefs, and quantifying the state of his body. You can follow him on his life-streaming portal at http://lsmarr.calit2.net.
Mandy Jouan
Mandy has been bringing creatures of all shapes and sizes to life since she could figure out how to use art materials, which was pretty much the day she was born. She graduated from the University of California, San Diego with a Bachelor's degree in Arts, and currently is a LEGO Model Designer for Merlin Entertainments, which means, yes, she gets paid to play with toys all day. In addition to being a LEGO Nerd, she started her own business, Sappymoosetree, in 2006, selling designer toys and bacon-themed goofiness.

Andy Grubb


Andy Grubb has been a designing LEGO models and miniature LEGO cities for Merlin Entertainments since 2007, and has worked on projects for LEGOLAND Attractions in 6 cities, across 2 continents, with even more to come. Before joining LEGOLAND, he earned a Bachelor of Arts in Public Policy from Stanford University and spent two years as a Congressional staffer -- proving that creativity, passion, a life-long love of LEGO can take you places you never expected
Megan Correnti
After studying art and design at UCLA, Megan Correnti found a new medium: the LEGO brick. Working with all those crazy LEGO model builders and designers at LEGOLAND Studios Carlsbad, she has been a part of projects that have gone all over the globe. From tiny figures to towers over 31 ft. high, it's all about thinking outside the brick.
Andrew Slack
Andrew Slack is a teacher, social organizer and human rights activist, comedian, actor, and writer. He spent years performing sketch comedy for hundreds of colleges across the US, only to stop touring so that he could devote himself full time to The Harry Potter Alliance, which he co-founded in 2005. A Phi Beta Kappa graduate of Brandeis University, Andrew is dedicated to learning and extrapolating how modern myth, new media and expressive therapy can transform our lives, both personally and collectively

Jeffrey Zlotnik


Founder and Executive Director of The Meditation Initiative, Jeffrey Zlotnik has been leading meditation since 2003, sitting with more than 10,000 people. He began meditating in 1996 while receiving his BA in Psychology at the University of Arizona. Jeffrey worked at a Group Home for adolescents and noticed tremendous change in their attitude after meditation.. He has led meditation for Homeless Teens at The Monarch School, Albert Einstein Academy, East Mesa Juvenile Detention Facility, San Diego Central Jail, Second Chance, Las Colinas Women's Prison, Navy Medical Center, South Bay Community Services, Susan G. Komen, Braille Institute, KPBS and Jewish Family Services.

Ben Wynne


An executive with Hewlett-Packard, Ben Wynne follows his intense avocation in 3-D printing in his personal time. He has developed his own technologies and prototypes in the field, which he foresees will explode over the coming years until desktop 3-D printers are so much a part of our lives that they will negate the need to run out to the drugstore for items which can easily and quickly be recreated at home.

Lee Coulter


A singer/songwriter from Australia, Lee Coulter is on an eternal quest to write the song that touches that chord in everyone. He tries to breakdown stereotypes for young aspiring musicians (i.e. there is no direct link between trashing hotels and making good music). Coulter carved his first guitar from a eucalyptus tree and set out to bring an end to the raging roo/koala feud with songs promoting social justice, good times and the simple joys of life. In addition to his solo career, Lee has launched the band Square Pegs Baby as a side project and as an outlet for fun, laughter, dancing and musical collaboration, and they recently launched a debut album and series of instructive, satirical "How to be a rock star" videos on YouTube. Lee will conduct his "Mr. Positivity" tour in 2013, performing in 55 cities in five months.

Jackie Freiberg


For over 25 years, Jackie has been sharing the unconventional, best practices of globally admired leaders. As a bestselling author on leadership and innovation, Jackie is dedicated to helping people practice the art of leadership to have a positive impact in the world. Jackie is the lead faculty for The University of San Diego's Trailblazer2ChangeMaker workshop, a weeklong experience that equips high school students with leadership and life strategies needed to succeed and have a positive impact in college and beyond. Jackie and Kevin (her best friend & husband) write, speak and parent together. Their three children are their best work and most influential teachers to date.Their books include: the international bestseller, NUTS! Southwest Airlines' Crazy Recipe for Business & Personal Success, GUTS!, BOOM! (7-choices for leadership and accountability) and NANOVATION: How a Little Car Can Teach the World to Innovate

David Carroll


A materials physicist by training, Professor David Carroll is director of the Center for Nanotechnology and Molecular Materials at Wake Forest University in Winston-Salem, North Carolina. His research focuses primarily on the properties of quantum matrix composites. He holds 12 patents and directs innovative research projects in the areas of power, such as photovoltaics, lighting and display systems and piezo-thermoelectrics and in medicine, such as cancer therapeutics, sensor technology and biological-electronic interfaces (bionics).

Jim Mumford


Jim Mumford is a San Diego resident who began his career by founding Good Earth Plant & Flower Company. In March 2009, Mumford launched GreenScaped Buildings specializing in green roofs, living walls, bio-filtration and rainwater harvesting systems. Due to his innovative approach and pioneering efforts in the plantscaping industry, Jim has earned respect from colleagues as a recognized, award-winning industry leader and speaker. A certified landscape professional, accredited contractor and accredited green roof professional, his extensive experience, education and training in the plantscaping industry enable him to share his experience and talent with a diverse local and national client base. As a result of his dedication, he was awarded "Entrepreneur of the Year 2007," San Diego Magazine named him an "Eco-Warrior" in April of 2010 and The San Diego Daily Transcript cites him as one of 2012's "Top Influentials."

Jason Chua


Jason Chua and Eugene Korsunskiy are co-founders of SparkTruck, a large delivery truck full of maker tools that's in the middle of a 15,000 mile, cross-country journey to impart prototyping skills in students all across America. Through fun, hands-on workshops at schools, libraries, and museums, SparkTruck seeks to inspire and empower kids to make an impact on the world. Over the course of its inaugural road trip, SparkTruck has met over 2000 students, visited over 30 states, and amassed a windshield collection of millions of bugs

Eugene Korsunsky


Jason Chua and Eugene Korsunskiy are co-founders of SparkTruck, a large delivery truck full of maker tools that's in the middle of a 15,000 mile, cross-country journey to impart prototyping skills in students all across America. Through fun, hands-on workshops at schools, libraries, and museums, SparkTruck seeks to inspire and empower kids to make an impact on the world. Over the course of its inaugural road trip, SparkTruck has met over 2000 students, visited over 30 states, and amassed a windshield collection of millions of bugs

Alex Day


Alex Day is an independent musician who's sold over half a million songs on iTunes, landed on the Top 10 in charts around the world and been profiled in Forbes as 'the future of music' - all without a record label, manager, radio plugger or PR person. His YouTube channel 'alexday' has nearly a hundred million views and new videos go live every week. Followers to @thatalexday on Twitter include Stephen Fry, who said "sometimes a pop song with a great hook is as pleasing as a Bach chorale" in reference to Alex's single Lady Godiva. Alex is friendly and would like to meet you.

Stacey Ferreira


Nineteen-year old, Stacey Ferreira, co-founded and co-runs a global company that she initial started from her NYUdorm room. A music business major within the NYU Steinhardt School of Culture, Education, and Human Development, Ferreira is currently taking a gap year to focus on her role as the co-founder, vice president, only female and youngest employee of the newly launched, MySocialCloud, a secured, online storage site for user logins and password information. She is also Sir Richard Branson's youngest investment. The multi-billion dollar Virgin brand mogul invested in Ferreira's company for business operations and has secured a matching investor for the student's start-up.

Lindsay Hower


Lindsay Hower serves as U.S. National Director of Right To Play, leading the U.S. team in raising funds and brand awareness to support Right To Play's work globally. Splitting her time between San Francisco and New York, Lindsay collaborates with her team to engage and inspire Right To Play's supporter network, to market the organization's signature play-based curriculum and impact, and to involve tenured and new U.S. Athlete Ambassadors who help amplify Right To Play's track record of enhancing the health, education and well-being of the world's most marginalized children and communities. Lindsay has also served the U.S. House of Representatives Resources Committee, the Clinton Global Initiative, the Worldwatch Institute, and the Natural Resources Defense Council..

Jason Rogers


Olympic Silver Medalist and two-time Olympian in the sport of fencing, Jason Rogers currently serves as an athlete ambassador for "Right To Play," an international humanitarian organization. Jason's past activities include: organizing and co-chairing fundraising events, traveling to Jordan to educate local Right To Play staff members, and speaking about the organization's key platform of using sport and play as means for fostering peace and development. Jason is currently a brand consultant at Landor Associates in New York City as part of the WPP Marketing Fellowship.

Ajmal Actash


Co-founder of form-ula, an award wining multidisciplinary design practice that seeks to understand the intersection of design and engineering and its collaborative possibilities to produce culturally rich and high performance architecture for large and small scale projects. Ajmal also co-founded core formula research and development with the goal to expose innovation in design, architecture, engineering and art. Before launching Form-ula, Ajmal worked in the New York office of Skidmore, Owings & Merrill LLP, where he played a key role in the design of the World Trade Center Tower One as well as a number of prominent projects around the world. Ajmal has an extensive background in morphology and is a Assistant Director at the Center for Experimental Structures (CES). Ajmal is currently Adjunct Professor at Pratt Institute School of Architecture.

Richard Sarrach


Co-founder and a principal at formula, Richard specializes in computation techniques, digital material practices and the ramification that they have on culture. Form-ula has received a number of awards, including the Architectural League Prize for Young Architects and Designers in 2011 and the AIA Innovative Curtain Wall Design Award in 2010. He has served as the assistant director of exhibitions at Columbia University and has overseen digital production for The Center for Experimental Structures (CES). He is currently the director of digital futures and an adjunct professor in the Pratt Institute School of Architecture, where he has taught design studios in China, Rome and the United States that have been published and exhibited internationally. He is actively engaged in research on the history of making as pedagogy as well as the intersection between fabrication and economic agents.

Daniel Wilson


New York Times bestselling author of Robopocalypse, Daniel Wilson has written seven other books as well, including How to Survive a Robot Uprising and A Boy and His Bot. Wilson earned a doctorate in robotics from Carnegie Mellon University and a master's degrees in robotics and artificial intelligence. Robopocalypse is being adapted for film by DreamWorks, with Steven Spielberg directing. Wilson's latest novel, Amped, a novel exploring the implications of neural implants, was released by Doubleday in 2012

Rocio Ortega


Rocio is a freshman at Wellesley College in Massachusetts hoping to major in Political Science and History. A proud Latina born from two Mexican-born parents, Rocio says they taught her the value of hard work and education. A graduate of James A. Garfield High School in Los Angeles, she class president, student body secretary and battalion commander for Army JROTC. Rocio was the last U.S. House of Representatives Page to be sponsored for the 111th Congress in Capitol Hill under U.S. Congresswoman Grace F. Napolitano. She's an alumna from leadership programs such as California Girls State, the Young Women's Political Leadership Program and the International Women's Media Conference. A Coca-Cola Scholarship winner, Rocio was named Woman of the Year in 2011, a U.S. Congressional Award for voluntarism. She is passionate about female empowerment, especially through her involvement with the United Nations Foundation campaign of 'Girl Up,' and she is an enthusiastic champion of cultural diversity and getting today's youth involved in politics.

Grant Korgan


A nanoscientist and professional athlete, Grant Korgan has never shied away from a challenge. When he found himself deep in the Sonora backcountry of the Sierra Nevada, lying in the snow with a broken back from an extreme snowmobile sports injury, he knew he had met the biggest challenge of his life, and he didn't shrink away from that either. With a "glass-half-full" mentality, a rock-solid determination to overcome the challenge before him and the constant support and love of his wife, Shawna, Grant began an extraordinary journey of recovery, the first year of which inspired his first book, Two Feet Back. Grant is fueled by a lifelong desire to make a positive impact on the world, Grant now shares his inspiring words of empowerment and unflagging positivity to audiences around the country. While his own story is one of overcoming significant physical and mental challenges, Grant's message isn't about obstacles. It's about "Deciding What You Want" in life, "Focusing on What IS Working" and at all points "Choosing Positivity Through Adversity" — these are Grant's Three Points of Possibility, the keys to meeting adversity head-on and overcoming it joyfully

Wayne Earl


Wayne Earl recently completed penning the compelling life story of his daughter, Esther Grace, who succumbed to cancer in August 2010, shortly after her 16th birthday. Before she died, a deepening friendship with her favorite author, best-selling young adult fiction writer John Green, greatly encouraged her. The friendship also inspired him, most notably in his writing of the world-renowned novel, The Fault in Our Stars, which he dedicated to Esther. In tribute to their daughter, the Earl family founded the nonprofit organization This Star Won't Go Out, which exists to help ease the financial burdens of families caring for children with cancer. In its first two years, TSWGO has given more than $90,000 to families in crisis and need. Wayne works as a chaplain and college philosophy professor in Quincy, Massachusetts, where he lives with his wife, Lori, and three of their five children. His biography of Esther will be published early next year.

Jordan Miller


As a post-doctoral researcher in the Tissue Microfabrication Laboratory at the University of Pennsylvania, Jordan Miller is a founding member of Hive76 in Philadelphia, and a RepRap core developer. His research in the department of Bioengineering combines chemistry and rapid prototyping to direct cultured human cells to form more complex organizations of living vessels and tissues. Jordan has been in the 3D maker community since the beginning. He developed the first MakerBot heated build platform at Hive76 and is delighted to use his RepRap 3D printer every day in the lab for biomedical research and regenerative medicine.

Charity Tilleman-Dick


An American-born soprano, Charity Tillemann-Dick's amazing story and vocal talents have been widely featured in the US, Europe and Asia. She has collaborated with noted conductors and musicians and has performed for numerous presidents, prime ministers, members of Congress and world dignitaries. She has been featured on CNN with Dr. Sanjay Gupta, CBS This Morning, Glamour magazine, ABCNews.com, TED.com, and The Huffington Post. Her performances have been broadcast around the world on CNN, CBS, BBC, FOX, MSNBC, PBS, C-SPAN and NPR.. Charity earned a bachelor's degree from Regis University in Denver, CO, she studied music at the Peabody Conservatory at Johns Hopkins University and the Liszt Academy of Music in Budapest.

Caroline Heldman


Caroline Heldman is the Chair of the Politics Department at Occidental College in Los Angeles. She specializes in the presidency and systems of power (race, class, gender, sexuality) in U.S. politics. Her research has been featured in the top journals, and she is a commentator for numerous news programs She is also a regular contributor to Ms. Blog and Sociological Images. Dr. Heldman co-edited, Rethinking Madame President: Are We Ready for a Woman in the White House?(2007). She is active in rebuilding efforts in New Orleans where she co-founded the New Orleans Women's Shelter and is currently working to open the Lower Ninth Ward Living Museum.

Elliott Wobler


Elliott Wobler, a graduate of Canyon Crest Academy, is currently a sophomore at University of California, Santa Barbara. We are delighted to welcome him back to TEDxYouth@SanDiego to share his poetry, which includes themes of interconnectivity and the power of individual expression in realizing our unity as young people — young people who can change things and shape the future
Additional Links
TEDTalks shown
Organizer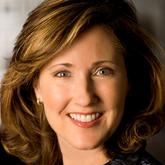 Sonia Rhodes
San Diego, CA, United States
Team
Robin Duncan

Producer

Kathy Doherty

Producer

Sally Romoser

Producer

Tim Stiven

Producer
---