KoçSchool
x
= independently organized TED event
Theme: "Defining Change"
Istanbul, Turkey
January 18th, 2013
About this event
Confirmed Speakers
David Simon Cousens


David Cousens is the TOK (Theory of Knowledge) coordinator of the Koc School. He is also a computer science teacher, being one of the designers of the IB Computer Science course. He has been an ardent educator, and cares about the concept of education. He will be defining the "change" in education.

George Christopoulos


George is a film music composers agent and film music concerts producer with an international network and activities. In 2005, he started his collaboration with Shigeru Umebayashi, which in 2010 led to the foundation of his own Agency Oticons GbR that represents film music composers, music supervisors, arrangers and orchestra conductors.
Ata Başaran
Ata is senior at Koc School. He co-founded the Khan Academy Turkish Translation Partner which aims to translate Khan Academy videos to Turkish providing privileges to Turkish students who don't speak English. He will be talking about the future of education.

Melis Cin


Melis is a senior student at the Koc School. She has founded a charity organisation to help autistic kids. Her talk is based on the fascinating experiences she had while she working for this organisation.

Buğrahan Çiğdemoğlu


Bugrahan is a senior student at the Koc School who has served as the president of the Student Council for 2 years. He is interested in philosophy and his talk will be talking about "leadership."
Organizer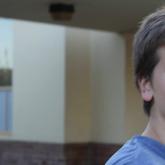 Ayberk Tosun
Istanbul, Turkey
Team
Sinan Adlım

General Director

Mina Araz

Head Of Liaison

Cem Özer

Head of Finance

Nilsu Acikada

Head of Publications & Design

Nasserine Dawas

Advisor / Co-Organizer
---