QuestSchool
x
= independently organized TED event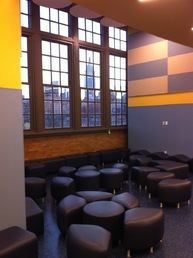 Theme: Quest2Wellness
New York, NY, NY, United States
November 21st, 2011
Watch video from the event
Please install flash player to see this video.
View photos from the event on Flickr
About this event
The 8th grade students at Quest2Learn have been spending the first trimester focusing on the benefits of physical activity and healthy nutritional habits. TEDxYouth@QuestSchool will be used as a platform for a selection of these students to inspire, persuade or enlighten us with their varied opinions about Wellness at Quest.
Confirmed Speakers
Clyde Huibregtse


13 years of age, and at least 13 years of experience. I have accomplished much but am grateful for the obstacles I have yet to overcome. The obstacles that I have overcome have ranged in many things from winning the NYC Math Olympiad, to the scores on my standardized tests. These accomplishments in my own mind are what define me and not the acts in which I have failed. I hope this presentation is what is needed to prove this to you.

Jade Bove


My name is Jade Bove, I'm an 8th grader, and a student at Q2L. Being active is an important part of my life; I've been apart of many sports teams at my school and I'm always game for a challenge. Athletics is not my only focus though, I also enjoy learning and experiencing new things. One of my favorite things to do is travel because visiting different countries, islands, and continents helps bring to light the other cultures there are in this world.

Brianna Tse-Wall


Hi my name is Brianna and I am an eight grader at Quest to Learn. I have a twin sister named Lauren. Outside of school I like to sketch and draw. I enjoy listening to music and sports such as skiing, tennis, softball, and football.

Neariah Mandisa


My name is Neariah Mandisa. I am a thirteen year old girl who is in the eighth grade at Quest to Learn. I also have a twin sister and a younger sister who go to Quest. I like all school subjects equally but I especially enjoy reading.

Charles Raben


Hello, my name is Charles Raben. I go to a school called Quest to Learn. I consider myself to be an honorable gentleman with an excessive amount of leisure. In said leisure, I love to play games and take photographs.
Jason Oliver
Jason Oliver Vollen is a Registered Architect and researcher focused on emerging material technologies, specifically, the integration of energy per-formative structural ceramics, dynamic and environmental simulation, and digital fabrication. Prior to joining RPI, Vollen was an Assistant Professor at the University of Arizona working in the Emerging Material Technologies Research Group focusing on next generation design strategies based on the integration of emerging technical systems. Vollen is a principal with Binary design, a collaborative practice focusing on energy effective architecture and emerging material processes. He has worked with Matter Architecture Practice in New York and as a project manager, designer, and fabricator with the Cranbrook Architecture Office. Vollen received his Bachelors (B.Arch) from The Cooper Union Institute for the Advancement of Science and Art and his Masters (M.Arch II) from Cranbrook Academy of Art.
Anna Dyson
Anna Dyson teaches design, technology, and theory at the School of Architecture at Rensselaer. She is the director of The Center for Architecture, Science and Ecology (CASE) which hosts the Graduate Program in Architectural Sciences, concentration is Built Ecologies. She has worked as a design architect and product designer in several offices in Canada, Europe, and the United States. Her work has been exhibited in the MoMA Young Architects Series, and was a finalist in the international Next Generation Design Competition. Dyson holds multiple international patents for building systems inventions and is currently directing interdisciplinary research sponsored to develop new systems for on-site energy generation. Dyson received a Baccalauréat Général from Université Laval and a Master of Architecture from Yale University.

Aviv Porath




Laszlo Jelisavcic




Kees Johnson



Organizer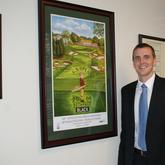 Cameron Brown
New York, NY, United States
Team
Cameron Brown

Wellness Teacher

Daniel O'Keefe

Curriculum Designer-Institute of Play

Brendon Trombley

Curriculum Designer-Institute of Play
---