Youth@OakHills
x
= independently organized TED event
Theme: Play, Learn, Build, and Share
Cincinnati, OH, United States
November 20th, 2011
About this event
Cincinnati, OH—The Oak Hills eKIDS (eLearning Kids In Demand) will help plan and host the first TEDxYouth@Oakhills day on Sunday, November 20 at Rapid Run Middle School.

Oak Hills has eKIDS in grades 6-12 and we're piloting the program in grades 4 and 5. eKIDS in all grade levels will participate in the TEDxYouthDay event. This year's three-hour event will welcome 200-300 guests by invitation only. Students will practice their speeches and other roles on alpha and beta practice events.

"We are very excited that our students will be involved in hosting their own TEDxYouthDay, joining youth around the world on this Universal Children's Day to embrace change and spread ideas they believe will change the world," said Tracy Pirkle, Director of Curriculum and eLearning for Oak Hills Local School District.

The theme for our event is the TEDxYouthday theme: Play, Learn, Build, and Share.  
Confirmed Speakers
Zach Vander Veen
Zach Vander Veen knew he loved teaching after his first class involved hopping on a bus, then boarding a boat, then hiking a trek next to the Amazon River to teach a health class to Brazilian students in the middle of the jungle. He never looked back. After receiving degrees in History and Latin American Studies, he taught in inner-city Houston for five years and then moved to Cincinnati, Ohio, where he now serves as an eLearning Course Developer and Coach. Married to a fellow educator, they like to spend their summers getting lost on the road. Their most recent international excursion was to Neiva, Colombia, where they adopted two incredible little girls.
Shane Haggerty
As the Director of Strategy at Great Heights Marketing + Communications, Shane Haggerty cultivates the strategic direction for projects ranging from traditional marketing and public relations campaigns to social and experiential. Prior to launching Great Heights, he led the marketing and communications direction for one of the top career-technical school districts in the state of Ohio where his work was named an Official Honoree at the 2010 Webby Awards, Central Ohio PRSA Prism Awards, Greater Dayton Advertising Association, the Ohio Interactive Awards and the Ohio School Public Relations Association. He has degrees from Huntington University (English education), University of Dayton (educational leadership) and Xavier University (sports marketing). Shane serves as president-elect for the Ohio School Public Relations Association and is also a frequent speaker at conferences and workshops.

Marco Tempest




Emily Ewry


Emily Ewry is an eighth grade student at Delhi Middle School in Cincinnati, Ohio. She runs track and cross country. She loves to plank, "no matter if you think it's cool or not."

Morgan Inskeep


Morgan Inskeep is an eighth grade student at Delhi Middle School in Cincinnati, Ohio. She plays basketball and runs track. She loves to plank, "no matter if you think it's cool or not."

Kristina Flanigan


Kristina Flanigan is an eighth grade student at Delhi Middle School in Cincinnati, Ohio. She plays basketball and volleyball. She loves to plank, "no matter if you think it's cool or not."

Patrick Walker


I attend Bridgetown Middle School. I like to use technology and read sci-fi books. I also like to swim and play soccer. My favorite color is red.

Andie Deutschle


'm in eighth grade at Rapid Run. I love to play soccer and basketball. I am in National Junior Honor Society, yearbook club, and band. I have two older brothers and an older sister. I have two nephews and a very big family and like to hang with my friends.

Jenna Duebber


am an eighth grader at Rapid Run Middle School. I am very involved in school. I am a part of the golf and basketball teams, National Junior Honor Society, Yearbook, Student Leadership Academy, Tech Crew and eKIDS. Being in eKIDS has really helped me collaborate and incorporate technology into my life. I am taking all high school credit classes this year. Believe it or not, I actually do things outside of school. I am very involved in my church. I volunteer (with the one year olds), attend service every week and I am there for a two and a half hour minimum. I enjoy babysitting, hanging with my family and friends, and taking pictures.

Anna Sanzere


I am an 8th grader at Rapid Run Middle School. I am in Student Leadership Academy, Anti-Bully Club, and I love to help with musicals (Tech Crew). I play golf and volleyball. I joined eKIDS because it was a class where I can learn more about our everyday life when we use technology. I am taking three high school credit classes this year. I love to hang out with family and friends. I hope to continue learning more and more about technology and how it plays a very important role in our everyday life. I love to go to church every other Sunday. I even help my priest with mass every other Sunday! I love to eat Chipotle! I hate eating at places that have greasy, fried food. When I grow up I hope to help people with personal care--a doctor or a nurse that goes to people's houses and makes the patient feel better. I hope you enjoy our presentation!

Sean Laake


I'm an 8th grader at Rapid Run Middle School. The things I tend to do are lounge around, hang out, play some Xbox 360 (yes, this includes MW3) and I love reading. I am in NJHS (National Junior Honor Society) I always get high honors (A's and B's) I am also in the Boy Scouts of America. Currently I am ranked 1st Class. One of my many weaknesses is singing. I cannot sing at all. And I cannot resist playing a new video game.

Cade Harvey


I love to preform and act and participate in multiple school activates. I sing and play percussion. I hope to give a great presentation.

Kaylee Howard


I am currently a seventh grade student at Delhi Middle School. I have been in the Oak Hills School District for seven years now. I went to C.O. Harrison for elementary school. Currently, I am involved in National Junior Honor Society, volleyball, basketball, book club and eKIDS. Last year I was involved in student council, yearbook club, book club, and much more. Just recently I made the national volleyball team at a place called Northern Kentucky Junior Volleyball. I enjoy hanging out with friends, reading books, and shopping. On Sunday mornings, I enjoy going to church at St. Dominic. When I grow up I want to be an anesthesiologist or a surgeon.

Devin Ulrich


I am currently a seventh grade student at Delhi Middle School. I have been in the Oak Hills School District for seven years now. I went to C.O. Harrison for elementary school. I am currently involved in cross country, National Junior Honor Society, book club, basketball, science club, and Math Counts. I really enjoy playing basketball and watching television in my free time.

Emma Schmitt


I am a seventh grader at Bridgetown; I enjoy spending time with my friends and family. I also enjoy playing volleyball and running cross country. When I grow up I would like to be a pediatrician because I love spending time with babies and little kids.

Allison Schaefer


I am 12 years old and the youngest of 3. Spending time with my friends and my family is very important to meI love to play soccer and my favorite subjects are math and science. When I grow up, I want to be an astronomer and possibly work for NASA.

Yasmine Garadah



Organizer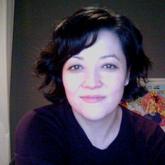 Grace Norman
Seattle, WA, United States
Team
Tracy Pirkle

TEDxYouth@OakHills coach

Zach Vander Veen

TEDxYouth@OakHills coach

Linda Myers

TEDxYouth@OakHills coach

Jay Phillips

TEDxYouth@OakHills coach

Christian Long

TEDxYouth@OakHills coach

Beth Riesenberger

TEDxYouth@OakHills coach

Jeff Miller

TEDxYouth@OakHills coach

John First

TEDxYouth@OakHills coach

Todd Yohey

TEDxYouth@OakHills coach

Sharon Blanton

TEDxYouth@OakHills coach

Scott Frondorf

TEDxYouth@OakHills coach

Stacey Bode

TEDxYouth@OakHills coach

Kara Farquhar

TEDxYouth@OakHills coach

Sandy Malloy

TEDxYouth@OakHills coach

Chris Dicks

TEDxYouth@OakHills coach

Scott Chenault

TEDxYouth@OakHills coach

Tim Murdick

TEDxYouth@OakHills coach

Grant Andersen

TEDxYouth@OakHills coach

Mandy Rice

TEDxYouth@OakHills coach

Lisa Schlomer

TEDxYouth@OakHills coach
---