NTU
x
= independently organized TED event
Theme: Ideas lead the way
Singapore, Singapore
October 15th, 2011
Watch video from the event
Please install flash player to see this video.
View photos from the event on Flickr
About this event
TEDxNTU intends to encourage the young population of NTU (Nanyang Technological University) and Singapore to see beyond academics dream bigger, aim higher and come up with better ideas. TEDxNTU will serve as a platform, which brings up innovative & creative thinkers on to the NTU community, Their talks shall encourage the NTU community to unleash their creativity and boldly come up with bigger and better ideas.

Organizer
Shankar Krishnamurthy
Singapore, Singapore
Organizer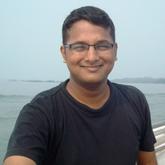 Vivek Manoharan
Jurong West, Singapore
Team
Sindhu Adhoni

Cocurator

Taing Meng

Tech

John Nathan Fernandez

Videography

Say Chong Ng

Logistics

Ramanan Kumar

Speaker Relation

Eshita Gupta

PR

Sovanlandy Pheng

Tech

Chong Zhi Wei

PR

David Lee Butler

Advisor

Aparna J Nambiar

PR

Song Chao Yang

Registration

Jegannath Ramanujam

Videography

Mohit Mehrotra

Tech

Vivek Venugopalan

Tech

Devika Shinde

Marketing

Anuj Bheda

Tech

Manisha Mujumdar

PR

Wan Fang

PR

Pranava Sheoran

PR

Archana Chari

PR

Sarthak Srivastava

Logistics

Jasper Sim

Logistics

Aanchal Kapoor

PR

Syed Munir

Registration

Yuvaraj Singh Gulati

Logistics

Lim Jin Han

Logistics

Karthic Narayanan

Videography

Kavya Jahagirdar

PR

Budhaditya Bhattacharya

Marketing

Amrita Subramanian

PR

Narayan Jambunathan

Advisor

David Butler

Advisor

Sridhar Idapalapati

Advisor

Prerna Mishra

PR
---