UFG
x
= independently organized TED event
Theme: Knowledge always shared
Goiânia, Brazil
March 31st, 2012
Watch video from the event
Please install flash player to see this video.
View photos from the event on Flickr
About this event
Sharing knowledge is one of the missions of UFG. Allied to the TED spirit, this event has the aim of creating an environment where people from many areas can share their knowledge and experiences.
Organizer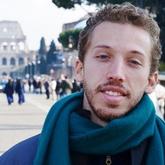 Taciano Moraes
Mountain View, CA, United States
Organizer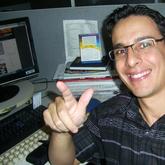 Leandro Lemes
Goiânia - Goiás, Brazil
Team
Leonardo Guedes

Co-Organizer

Sam Cyrous

Speakers Coaching

Ygor Campos

Audiovisual Coordinator

Jose Geraldo Chaves

Production Coordinator
---