Kids@SMU
x
= independently organized TED event
Theme: Disruption
Dallas, United States
December 2nd, 2011
Watch video from the event
Please install flash player to see this video.
View photos from the event on Flickr
About this event
TEDxKids @SMU is a half-day program designed for middle school students who hear incredible speakers, experience hands-on demos and learn during interactive breaks. In 2010, 350 middle school students learned about evolution from a Canadian rapper, witnessed a breakthrough invention called the EyeWriter, and applauded for peer presenters who spoke about micro lending, politics and poetry. In exchange for free admission to TEDxKids @SMU, student attendees are required to complete a service project. Through projects at SMU, at school, and with local nonprofits, students who attended TEDxKids @SMU in 2010 have contributed more than 1,625 service hours to the community.
Confirmed Speakers
Maya Ajmera




Elise Ballard




Sharon Blumberg




Trigg Watson




Simon Cohen




Scott Douglas




Juan Enriquez




Jeff Fulgham




Mant Hawkins




Bo Hughes




Dominic Jackson




Vladimir Jovanovic




Tali Marx




Lisa Loeb




Peter Thum




Tierney Thys



Additional Links
TEDTalks shown
Organizer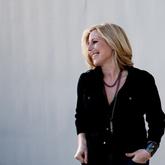 Sharon Lyle
Dallas, TX, United States
Team
Heather Hankamer

Director of Operations
---