SilverOaksSchool
x
= independently organized TED event
Theme: Sustainabiliity for a better society
Hyderabad, India
February 26th, 2011
Watch video from the event
Please install flash player to see this video.
View photos from the event on Flickr
About this event
The School's mission statement is -
"To integrate in teaching and learning, the goals for conservation and social justice. To develop civic virtues and emotional skills that can empower our acorns to be icons of personal and social change who will pplay leading roles in the transition to a sustainable future"

This TEDx is to share with a discerning audience, the ideas, thoughts and actions that can make a better society

The theme is 'Sustainable thoughts and actions for a better society"
Confirmed Speakers
Mr Ramachnadra Murthy MA Ph.d


Managing Director HMTV channel Director & producer of episodes in electronic media on current affairs telecast on Gemini and Doordarshan Former Editor Andhra Jyothi & Vaartha & Udayam

Mr Arjun Rao IIT Chennai MS Cornell University


CEO Valuelabs Known as ethical employer and focussed entrepreneur, he is known for his social responsibilities

Ajay Gandhi


Trustee Manthan Hyderabad Managing Director, Wings Infonet Ltd Partner, Gandhi & Gandhi, Chartered Accountants

Seetha Murty


Principal Silver Oaks The School of Hyderabad

Dr Hari Prasad MBBS MD


CEO Central Region Apollo Hospitals Group

Krishna Sagar Rao


CEO Matrix Mentoring Pvt Ltd

Seetharam Vallabhaneni


Grade XI student voices his opinions about certain redundant practices in education system

Ishaani Sharma


Student Grade XI wants friendly education system

Bhavana N


Student Grade IX speaks for good practices in education system

Sanketh Mehta


Student Grade VIII with Wit and Wisdom as his strengths speaks out his thoughts on all that matters

Amrutha vishnu


Student Grade VIII clear convictions and clarity in thought make her a strong willed young person.

Laasya


5th Grader A social worker and focussed young person

Kshitij


Passionate keyboard player and an enthusiastic student of 5th Grade

Dr Sirisha Rao


Cardiologist florida USA

Rachna Sharma


Head Junior Wing Silver Oaks
Organizer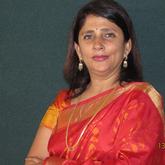 Seetha Murty
Hyderabad, India
Team
Dhanunjaya Vallabhaneni

Director Silver Oaks Finance and Facilities

Rachna Sharma

Head Junior School Protocol Manager

Anuradha K

Coordinator Information Systems Techonolgical facilities

Padmavathi Vishnu

Manager HR Guest Relations

Jayalakshmi Sridhar

Manager Guest Relations

Sreedevi Kollimarla

Head Activity Wing Event Organizer
---