Youth@Amman
x
= independently organized TED event
Theme: Educativity
Amman, Jordan
November 19th, 2011
Watch video from the event
Please install flash player to see this video.
View photos from the event on Flickr
About this event
In the spirit of ideas worth spreading, TEDxYouth@Amman is proud to present the first TEDxYouth event entitled "EDUCATIVITY", a full-day of inspirational and passion driven talks by young Jordanian thinkers, innovators and entrepreneurs. This event offers an already growing community of exceptional Jordanian talents the spotlight, TEDx style to share inspirational stories and experiences related to Education & Creativity.

TEDxYouth@Amman will be a great opportunity for Jordanian youth to engage in forward thinking ideas, initiatives and remarkable projects, setting new standards for creative thinking and self learning to younger generations of curious minds in Jordan.
Confirmed Speakers
Anwar Almojarkesh
Anwar Almojarkesh, Syrian nationality. Studied Electrical Engineering at the University of Science and Technology of Jordan, currently in his fifth year. He has been inventing since childhood and has 5 patents to date. He received his first patent when he was 14 years old and got the title of Youngest Inventor in the Middle East. He also received a diploma in Digital Electronics from the Institute recognized from the University of Cambridge in Britain at the age of 13.
'Mohammad Noor' Abu Khleif
'Mohammad Noor' Abu Khleif is a 17 year old student who has developed a passion for Math since he was 9 years old. Two years ago, at the age of 15 he proposed 14 new methods to learning and teaching Math.He published his first 4- chapter 225 page book explaining these methods.Mohammad ranked first place in two competitions on Mathematical Creative Thinking. His Book can be found on a website that he published with all his work.
Shahd Hamouri
A sixteen years old speaker aspiring to be a social activist. A thinker, a reader, and a blogger, who spent her childhood in a land of books and imagination and grew up with a need to analyze the world around her. Thus, she grew with an interest in philosophy, and developed her interest throughout the years. Started to do volunteer work at the age of eleven, and has been active on the street on social issues ever since.
JEEL Band
JEEL: A Jordanian Band that started to sing in harmony together in 2007, they perform a collection of Arab & traditional old songs in a new musical arrangement with a harmony of four different vocals. They have a bunch of their own songs. Written, composed and arranged by them. In 2011 they have released their first Music Video "Risalet Salam" that conveys a message of peace to the world.
Sima Sirreyeh
Since the age of 9, Sima began to find life in the black and white keys. Instinctively knowing that this is a passion, she continued down the road of these keys along her school years at The Ahliyyah School for Girls allowing their creativity to naturally intertwine with every aspect of her education.
Hazem Tarawneh
Hazem, an electronics engineer, communications trainer, and activist and participant in various youth organizations and conferences, is currently working as a Socioeconomic researcher. Yet, most importantly, he has worked to heal a devastating loss, transforming it into a source of positive energy, personal growth, and strength.
Rama AlNakib
Born in Damascus, Syria; second-generation Iraqi refugee Rama moved to Baltimore in the United States at the young age of 5 and attended elementary school there. From age 11 onwards, her mother's job allowed her to spend years in various countries including England, Spain, Syria, Iraq and Jordan.
Salma Tabari
An eighteen year old dreamer/author that basis the entirety of her life on faith and determination. Published her first book at the age of fifteen, and has been passionate about writing since elementary school. Sees the greatest gift to humanity as the human mind and strives to help people recognize their potential.
Maha Shehadeh
- General Manager of Tafakkur center for training and educational development - Researcher and global trainer in Building child's character, teaching thinking strategies, and teaching Tafakkur worship systematically - Author of Tafakkar with Annoos Curriculum - Innovator of Tafakkur Educational Model - Innovator of the methodical vision for the school of the future "Tafakkur school" the creative moral school - Innovator of The Integrated Model for generating moral behavior
Bushra Ali
Bushra Ali is a fourth – year student of medicine at the University of Jordan , a social activist , passionate about reading and voluntary work since she was studying at the secondary school.
Across Jordan
Across Jordan is a group of local dancers varying in age and nationality, our common factor happens to be the love of dance and the love of Jordan (as most of them have been living in Jordan their entire lives and some, the most of it). They are a diverse group of dancers not only when it comes to physical and sociological factors, but they also have different styles and experiences when it comes to dance. Their youngest group members are as young as 11 years old and their eldest is 25 years old. Between all of their dancers, their experiences range from 2 to 15 years of experience. Dancers in Across Jordan are experiences in different genres of dance; Break Dance, Ballet, Contemporary, Hip-hip, popping, and they are trying to expand our knowledge and expertise in order to hold a wide array of styles and genres from all around the world.
Dina Batshon
Dina Batshon is a 22 year old knowledge seeker. She is currently studying architectural engineering in her 5th year. After facing multiple disappointments with regards to her education in Jordan Dina decided to branch out and work/train/volunteer in different fields to find out her passion and her calling.
Ward Wakileh
Ward Daoud Wakileh was born on February 29th, 1996 in a house rich with its education and creativity which added to his compassion of poetry, colors, and music. All this resulted in several poems and art work. His first poetry book "شهد الورد Shahd El Ward" was published in 2006. It didn't take him more than a year to write his second poetry book " عبق الحب Abak El Hob", then in 2010 his third poetry book was written "هدير الصمت Hadeer El Samt" which was aimed to ask for the rights of the children and dealt with the concept of violence against childhood as he felt it's everyone's responsibility to take care of them. This sincere concern also resulted in a story " الأرادة تتحدى الصعاب El Irada tatahadda El Siab" in 2007 asking for the rights of children with special needs.
Sumaya Awad
Sumaya was born in Amman Jordan and lived her until the age of five when she moved to the United States. In Iowa City Iowa she spent her childhood and learned to appreciate the mixed cultural world she was in. Upon moving back to Jordan at the age of twelve she was able to communicate and absorb the best of both the Arab and western world. It is from this absorption that she is now able to understand culture and identity and what it means to her.
Mohammad Tahboub
Mohammed Talal Tahboub, born in 1989, is a gifted person by nature who has always been a distinguished child and student. He is now a 5th year medical student at JUST (Jordan University for Science and Technology) and has an endless passion for music. He first enrolled in Violin classes at the National Music Conservatory (NMC) when he was only 8 years old. The violin soon became his soul mate and they became inseparable. His passion and attachment for music grew inside him as he grew up. He had the opportunity to participate in several local and international events, in addition to interviews and activities at the national television.
Miran Mirza
Influenced by Steve Jobs, Miran Mirza set out to begin innovating through technology. At age 12 he took up programming and created online multiplayer games. By age 14, he took a deep interest in computers and so he created the Ascent operating system based on Linux. Now at the age of 17, he set out to re-invent scanners and OCR with his smart paper technology whereby scanning is replaced with QR codes. He is currently studying at the Modern Montessori School and has applied to study Software Engineering at McGill University in Fall 2012 where he hopes to conduct research to further innovate and begin a career in Software Engineering.
Flats
Luna Al-Arja is a 17 year student at the conservatory of music. At the age of 9, she began playing music, but it was only until her parents had presented her with her own piano that she felt an instant connection with the instrument, and completely fell in love with it. Tarek Al Bashir is 17 years old, and has been playing the Qanoun for 11 years now. He started playing it as an experiment, seeing it as an unconventional piece of musical instrument, only few lessons later to quickly grow passion and fondness of it. Khalid Albashir is 15 years old and has been playing the violin since the age of 5. Under the mentorship of his teacher, Timur Ibrahimov, Khalid has achieved the Grade 8 level with merit from the Associated Board of Royal Schools in Music.
Fadil Naddeh
Fadil Naddeh or as most people know him by, Shawn, has dual nationalities of Irish and Jordanian. He recently graduated from Princess Sumaya University for Technology with a degree in Telecommunications Engineering. To many people, dancing is more of a hobby. To others, it is considered as passion. To him, dance is like a breath of fresh, the beating of my heart. For as long as he remembers he has been dancing; whether to tell his parents he was hungry or dancing to some sort of music in the background.
Ali Al-Shami
Ali Al-Shami. Born on the 2nd of Feb 1991. The Youngest Professional Magician in the Middle East. Loved the art of magic ever since I was a little kid but I couldn't learn anything because there was no one to teach me. So I stopped for a while, and I started doing Tae Kwon Do at the age of 10. But then I broke my foot at the age of 14 while training and that gave me the opportunity to go back to my first passion… Magic
Rami Al-Gharaibeh
Since childhood, engineering has been a passion of his. He did not find joy in buying a toy as much as making one. After high school he studied electrical engineering majoring in computers at Yarmouk University in Irbid-Jordan. Following graduation, he worked as a system administrator and network architect at Jordan University of Science and Technology. During this era of his life he discovered his second passion; that is knowledge transfer. he enjoyed the challenge of explaining concepts in a way that is more effective and efficient than how they are being taught.
Sam Bain
"From the age of four, Sam had a strong passion for music. As a child, Sam was selected to join the orange county choir, in California, USA, for his beautiful voice. However, Sam's dream of becoming a musician was put on hold when Sam decided to study to become a lawyer. After receiving an LLB from the University of London, Queen Mary, Sam qualified as a lawyer in England & Wales and currently works at a top 10 global law firm in Dubai, United Arab Emirates. Sam never lost his passion for music and continues to write and compose his own music.
ABS Percussion Band
The Amman Baccalaureate School (ABS) Percussion Band is made up of talented and artistic students in grades 7-10. Similar to the American show, Stomp, the band makes music with non-traditional instruments such asbrooms, cans of beans, and garbage cans. These students prove that music can be found anywhere if you tap into your creativity. The group practices after school and is excited to premiere their debut performance at TEDxYouth@Amman.
Samer Yonis
An expert in building national strategies, establishing NGOs and running their operations to reach a sustainable level, Mr. Younis is considered a business development expert on both internal and external levels. Conducted management trainings and consultancy projects on a regional level, especially in the field of improving Management Skills and Organizational Structures.
Breaking Even Band
"Breaking Even" band consists of three people, who are Elias Naser (drummer), Lorin Kurdi (singer), and Izz Aryan (guitarist and singer). All of them are 11th grade students in King's Academy. They have performed many times for different occasions and events at their school. They are very passionate about music, and they like to play and perform many genres of music.
Lutfi Zayed
Lutfi Zayed is a graphic designer / illustrator based in Amman. Loves to do things that involve drawing whether it's digital or traditional, and a neat freak only when it comes to creating artworks and illustrations. His biggest inspiration comes from doodling and deadlines.

Nour Khrais




Fareed Halteh




Amanda Hamati



Organizer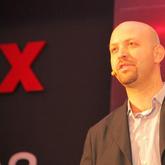 Zeid Abdul-Hadi
Amman, Jordan
Team
Muna Awad

Program & Speakers Manager 

Noora Shanak

Logistics & Ushers Manager

Deema Amr

Filming Director

Omar Abdelhaq

Website Administrator

Sara Dudin

Sponsorship Manager

Yanal Abdel Rahim

Registration & Badges Coordinator

Eyad Al Azab

Speakers & Performers Coordinator

Abdulla Ja'afari

Ushers Coordinator

Zain Awad

Performers Manager

Dina Batshon

Social Media Manager

Rayya Abu Ghosh

Creativity Space Manager

Dania Juma

Youth Creative Ideas Manager

Mohammad Alhajji

Stage Design Manager

Mohammad Azzam

Photographer

Dalia Khattab

TEDxYouth@Amman Ambassador at ACS/High Schools Ambassadors Coordinator

Imad Naffa

International Blogger

Hiba Reziq

Blogger

Adam Bataineh

TEDxYouth@Amman Ambassador at JU/Universities Ambassadors Coordinator

Amanda Hamati

TEDxYouth@Amman Ambassador at Montessori

Aser Juma

TEDxYouth@Amman Ambassador at King's Academy

Suzan Majeed

TEDxYouth@Amman Ambassador at PSUT
---