HendrixCollege
x
= independently organized TED event
Theme: What Can Your Mind Do for You?
Conway, AR, United States
April 10th, 2011
View photos from the event on Flickr
About this event
TEDxHendrixCollege, the first TEDx event in Arkansas, will explore interdisciplinary approaches to the study of the mind, incorporating biochemical, psychological, and philosophical methodologies into the theme "What Can Your Brain Do for You?" It will feature six live speakers, TEDTalks videos, and live entertainment.
Additional Links
TEDTalks shown
Organizer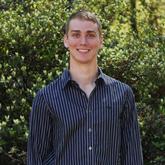 Colin Hoy
Baton Rouge, LA, United States
Team
George Harper

Faculty Supervisor

Dale Stephens

Webmaster

Trent Fowler

Consultant
---