ChemungRiverSalon
x
= independently organized TED event
Elmira, NY, United States
June 19th, 2014
Watch video from the event
Please install flash player to see this video.
About this event
Tanglewood Nature Center & Museum generously hosted our first community TEDxChemungRiverSalon. Thirty-five people watched 45 minutes of curated TEDTalks video and then engaged in a short group discussion.

This event was open to the public at no charge. No RSVPs or tickets were required.
Organizer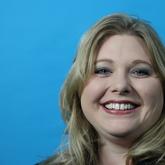 Meghan Parsons
Elmira, NY, United States
Team
Heather Hughes

Salons Committee

Shannon Pan

Salons Committee

Colleen Parsons

Salons Committee
---