HuaihuaUniversity
x
= independently organized TED event
Theme: What are We Talking about When We are at 20?
Huaihua, 43, China

Venue and Details
East Campus Liabrary
​ Huaihua University
Huaihua, 43, 418000
China

Event Type (what is this?) University
This event is open to the public. Tickets are available.
Ticketing policies vary by event.
---
About this event
TEDxHuaihuaUniversity is the first TEDx event in Huaihua area, which aims at gathering excellent local scholars, entrepreneurs etc to share their special ideas amongst the local students, and thus spreading the spirits of TED to the local school and community.
Organizer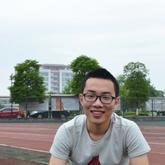 RUNWEN ZHONG
Huaihua, China
Team
Can Xiong

Co-organizer

Huiyuan Zhang

Co-organizer

Xiang Xiao

Teammate

Qingsong Yang

Teammate

Xuewen Wang

Teammate

Hanlu Song

Teammate

Siqi Li

Teammate