Sookmyung
x
= independently organized TED event
Theme: Women Meet Technology
Seoul, South Korea

Venue and Details
B201, Veritas Building
​ Sookmyung Women's University, ChungPaDong
YongSanGu
Seoul, 140-742
South Korea
More about the venue »
Event Type (what is this?) University
This event is open to the public. Tickets are available.
Ticketing policies vary by event.
---
About this event
The title of our event is "Women meet Technology".
We are planning to have opportunities to share ideas and positive power with specialized women who have outstanding capabilities in Science and Technology.
Confirmed Speakers
Alison Lewis


who leads American fashion technology

JungAh Park


Director of search engine team, Daum Corp.

MyungSook Yeo


Professor of Digital Humanities at PSTECH
Organizer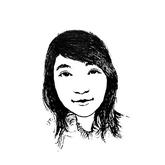 Stella Hayoung Shin
Seoul, South Korea
Team
Yumi Kim

co-organizer, communicator