UIUC
x
= independently organized TED event
Champaign, IL, United States
April 6th, 2014
Watch video from the event
Please install flash player to see this video.
View photos from the event on Flickr
About this event
TEDxUIUC 2014: In Pursuit was about never settling in life. It was about always striving to be the best version of yourself in order to make your most authentic contributions to the world.
Organizer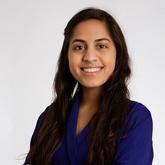 Najia Yarkhan
Champaign, IL, United States
Team
Angel D'Souza

Director

Theresa Cay

Director of Production

Christian Nam

Director of Art & Design

Meera Parat

Director of Technology
---