Singapore
x
= independently organized TED event
Theme: Invented here
Singapore, Singapore
December 7th, 2013
View photos from the event on Flickr
About this event
Who are the women leading change? What ideas are they championing? How are they shaping the future? Global TEDWomen 2013 sparked amazing conversations connecting with TEDxWomen events around the world, including us in Singapore and over 220 TEDxWomen events across the globe.

Dynamic and passionate local speakers and artistes shared their ideas, talents and endeavours with Singapore and the world, challenging what we think we know with their ideas, experiences and accomplishments. As always, great connections and conversation among the dynamic TED community in Singapore.

This event also featured brand-new speakers and TED talks from San Francisco. TEDWomen 2013 channeled the bootstrap spirit of Silicon Valley to celebrate invention in all its forms. Not just technology and things, but also solutions to poverty; approaches to peacemaking; expressions of art, and, at times, our own lives, around the theme "Invented Here." The result: A truly global conversation -- from San Francisco to São Paulo to Seoul -- celebrated inventors and designers; thinkers and makers; local problem-solvers and global leaders.

_____________
ABOUT: This was our 4th TEDxSingaporeWomen event and 25th TEDx event in Singapore since April 2009. TEDxSingapore brings people together to seek a deeper understanding of ourselves and our world, and to inspire ideas and action for a better future for us all. Founded in April 2009, we are 100% Community-Created. Express your passion for ideas and inspiration with millions of people around the world and in Singapore. Be authentic, Embrace everyone, Celebrate our possibilities
Confirmed Speakers
Tara Hiebet


Tara Hirebet heads the Asian HQ of trendwatching.com in Singapore, a boutique global trend firm, where she leads all Asian trend tracking and insights that feed into the company's global briefings, their trend database, and their Asia Pacific Trend Report. She also writes a monthly column on Asian trends for Campaign Asia and The Korea Times.

Michelle Martin


Women of Worth tune into Michelle Martin for the WOW factor! With twelve years of broadcast experience under her belt, the woman who conceptualised 938LIVE's only talkshow for women (WOW) Michelle is a familiar voice with the public who voted her to two back-to-back wins at the Singapore Radio awards in which awards are decided purely by listeners' participation. Michelle was named Favourite Radio Personality by listeners who again gave Michelle a win the following year, voting her as Carlsberg Friendliest Radio Personality.
Tanvi Gautam
Tanvi is the Founder of Global People Tree, an international firm helping organizations adopt innovative talent management practices. She is a passionate storyteller and is Asia's first certified storytelling coach. She has been quoted in forums such as Harvard Business Review and writes extensively for forums such as Forbes, Singapore Business Review, and Business Times. Dr. Tanvi has her own podcast on women and leadership where she feature the thought leadership of women from across the globe. Business Manager noted as as one of the leading women of HR (2012)

Bee Lan Lam


Lam Bee Lan runs a general practice at Medipoint Medical Centre and an aesthetic practice Ageless Aesthetic Medical Centre. She is a committee member of the Society of Aesthetic Medicine, a speaker at international aesthetic conventions. She belongs to the pioneering group of doctors in the Tattoo Removal Project in Changi Prison started in 2004 that helps to remove tattoos for the inmates, as part of their rehabilitation & reintegration program.

Irene Ang


Irene Ang became a household name in Singapore (and some say Malaysia) as Rosie Phua in Singapore's longest running sitcom Phua Chu Kang Pte Ltd and subsequently Phua Chu Kang Sdn Bhd, for which she was awarded Best Comedy Performance by an Actress at the Asian Television Awards. As CEO of Singapore's first and largest Artiste Management Agency, FLY Entertainment Pte Ltd, Irene was nominated Ernst & Young Entrepreneur of the Year and honoree of Spirit of Enterprise and named Top 25 Most Powerful Businesswomen of 2008 by The Executive Magazine.
Sam Willows
The Sam Willows are a vocal-heavy indie-folk band made up of siblings Benjamin and Narelle Kheng and their friends Sandra Riley Tang and Jon Chua. Formed in mid-2012, their rise to fame was described by The Straits Times, as "meteoric". They released their self-titled debut EP in October 2012; won the m:idea Youth Choice Award 2013 in the band category by popular vote; and played huge stages including the F1 Singapore Grand Prix 2013 and 6 international music festival and conferences in 2013. The band's debut EP is available for streaming online at www.thesamwillows.com/music.
Organizer
Dave Lim
Singapore, Singapore
Organizer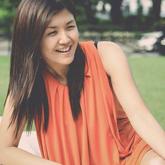 Amelie Tan
Singapore, Singapore
Team
The Curatorial Team of TEDxSingaporeWomen

~for passion, for people, for purpose

Grace Clapham

Curator

Natalie Copuroglu

Curator

Lime House

Partner

Adele Sim

Curator
---