MarionCorrectionalSalon
x
= independently organized TED event
Theme: What are you taking with you?
Marion, OH, United States
September 15th, 2013
About this event
A gathering of people who are interested in and who have knowledge of and experience with issues of incarceration and reintegration. We will listen to talks by 2 residents of Marion Correctional and 2 outside speakers with perspectives on "criminal justice" and its effects. A dancer and a poet bring a moment to pause and think. "Speed-TEDxing" will give us a chance to discuss in small groups and Open Spaces will allow for informal conversation.
Confirmed Speakers
Andrew C.


Honorable service in Iraq was not preparation for life, nor for life in prison

Jason F


The best TEDx talk that never happened. About BMX bikes.... and life?
Derek Mortland
How coming to prison helped me heal

Piper Kerman


Orange is the New Black, reflectiing on a woman's experience in prison
Organizer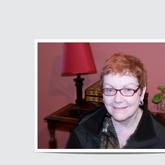 Jo Dee Davis
Columbus, OH, United States
Organizer
Jordan Edelheit
Cincinnati, OH, United States
Team
Dan R

technology and vision

Wayne S

organization/coaching
---