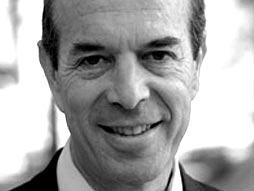 Ian Goldin
Economist, development visionary
Ian Goldin is director of the 21st Century School at Oxford. Through the school's program of research, collaboration and education, he's powering new, cross-disciplinary thinking about global problems from the near and far future.
Why you should listen
Take a look at Ian Goldin's jam-packed CV and you'll see why he was appointed the first Director of Oxford University's new think tank-cum-research center, the 21st Century School: Goldin battled apartheid in his native South Africa, supported freedom movements in Chile and Nicaragua, worked as an agriculture consultant around the globe in the '80s, served as a development adviser to Nelson Mandela and, as the VP of the World Bank, led collaborations with the UN on global development strategy.
At the 21st Century School, with a diverse brigade of top researchers from the hard and social sciences, he plans to bring fresh thinking to bear on the big, looming issues of the next 100 years: climate change, disruptive technological advancements, aging, bio-ethics, infectious disease, poverty, political conflict.
What others say
"End poverty, reverse climate change, eliminate infectious diseases, stop global conflict. It sounds like a Miss World contestant's wish-list. But when Oxford University's latest baby has these aspirations as its stated goals, you have to take them rather more seriously." — John Crace, The Guardian
Ian Goldin's TED talk