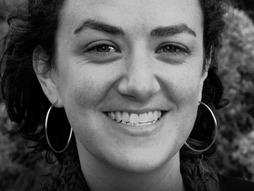 Courtney E. Martin
Blogger, Internet entrepreneur
Courtney E. Martin chronicles — and encourages — the current generation of young activists and feminists. She's an editor at Feministing.com and the author of "Do It Anyway: The New Generation of Activists."
Why you should listen
In her new book Do It Anyway: The New Generation of Activists, Courtney E. Martin profiles eight young people doing social justice work. It's a fascinating look at the generation of world-changers who are now stepping up to the plate. And as an editor at Feministing.com, the most highly read feminist publication in the world, Martin watches an evolving world of a feminism empowered by social media.
Martin's first book was Perfect Girls, Starving Daughters: How the Quest for Perfection Is Harming Young Women; an anthology Click: When We Knew We Were Feminists, co-edited with J. Courtney Sullivan, was released last year. Martin is also a Senior Correspondent for The American Prospect; she's appeared on Good Morning America, the TODAY Show, CNN and MSNBC, and held her own against Bill O'Reilly and Laura Ingraham.
What others say
""Do It Anyway" asks the most difficult question possible: How can I make my life meaningful? The answers are varied, transformational, and necessary for us all." — Jane Fonda
Courtney E. Martin's TED talk
Quotes from Courtney E. Martin
Growing up is about aiming to succeed wildly and being fulfilled by failing really well.
The mainstream media often paints my generation as apathetic, and I think it's much more accurate to say we are deeply overwhelmed.
We walk across graduation stages, high on our overblown expectations, and when we float back down to Earth, we realize we don't know what the heck it means to actually save the world anyway.