The SupporTED program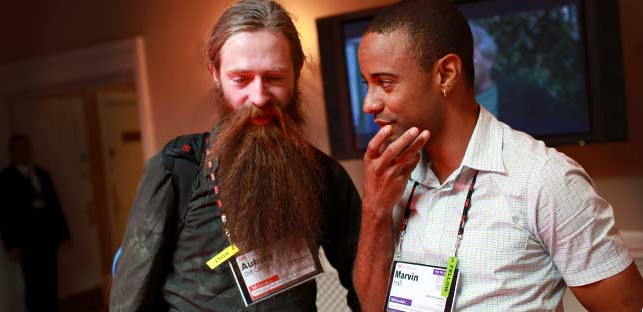 Through the SupporTED program, The Harnisch Foundation and Renee Freedman & Company generously provide professional coaching and mentoring services at no charge to the TED Fellows. Support from a world-class coach or mentor can enable the TED Fellows to maximize their effectiveness and to make the most of their TED Fellowship. TED Fellows will have the opportunity to design the next steps in their projects, to meet their challenges head-on, and to create balanced and healthy personal lives.
The SupporTED coaches are some of the world's most effective and intuitive coaches. The SupporTED mentors are highly respected and successful professionals interested in supporting a TED Fellow in their quest to change the world. Each coach and mentor is inspired by the TED mission and the opportunity to coach / mentor TED Fellows.
If you are a TED Fellow interested in being coached or mentored, or a coach or potential mentor interested in participating in the program, please visit SupporTED to sign up.
Join SupporTED now
If you are a Fellow seeking a coach or mentor, click here »
If you want to coach TED Fellows, click here »
If you want to mentor TED Fellows, click here »
If you want to learn about or apply for the SupporTED Collaboratorium, click here »