MosesBrownSchool
x
= independently organized TED event
Theme: Expeditions
Providence, RI, United States
October 17th, 2013
Watch video from the event
Please install flash player to see this video.
View photos from the event on Flickr
About this event
Discovery. Revelation. Epiphany. Participants gathered for a celebration of the personal journey, including those of a physical, spiritual, intellectual, scientific, artistic and geographical nature.

TEDxMoses Brown Expeditions was the first event of Moses Brown EXPO, a three-day celebration of play, passion, purpose ... and imagination.
Confirmed Speakers
Ava Anderson '12


college student, health activist, teen entrepreneur

Kitty Calhoun


world-class alpinist & leader of global expeditions, storyteller & environmentalist

Greg Crouch


mountaineer, expedition leader, author, adventurer

Albie Dahlberg '87


Friend and energy activist

Peter Ferry '09


percussionist

Beth Holland


EdTechTeacher, Communications & Instruction

Andres Idarraga '95


president, Transcending Through Education Foundation

Trung Le


architect, lead designer, Cannon Design

Amy Levin


rabbi & president, Board of Rabbis of Greater Rhode Island

Jessica '05 and Pat Mastors


adventurer and author

Sal Monteiro


nonviolence trainer, Institute for the Study and Practice of Non-Violence

Jeff Smithson


principal player, Proponent of Play, professional clown & improv artist

Alisha Pina Thounsavath '96


Providence Journal reporter and columnist

Joli Talusan Vega


10-year-old cancer survivor and inspirational speaker
Organizer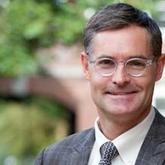 Matt Glendinning
Providence, RI, United States
Team
Erik Wilker

Event Director
---