KaraulnayaGora
x
= independently organized TED event
Theme: Understanding The World / Изучая мир
Krasnoyarsk, Russian Federation
October 19th, 2013
Watch video from the event
Please install flash player to see this video.
View photos from the event on Flickr
About this event
Изучая мир.
Кто-то изучает мир двигаясь от абстрактного к частному. Кто-то, наоборот, изучает делали и из них собирает общую картину.
Кто-то опускается на дно океана, кто-то поднимается к самым высоким вершинам, чтобы найти ответы на вопросы.
Некоторые считают, что изучать нужно мир взаимоотношений между людьми, именно он - самый важный.
Одни используют язык цифр и формул, другие - язык красок, звуков и даже запахов.
Эти разные подходы и продемонстрировали наши спикеры 19 октября 2013 года.
По словам Аристотеля "Познание начинается с удивления". Мы постарались удивить друг друга, и удивиться самим.
Confirmed Speakers
Sergey Ovchinnikov


Professor of Physics

Vladislav Sukhovosky


Professor of Ecology

Eugen Beuderov


CEO at Construction company

Rem Khlebopros


Professor of Mathematical Biology

Julia Ivanova


An artist

Peter Wryzca


PhD, life coach

Svetlana Fominykh


A consultant in public speaking
Organizer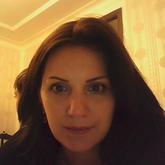 Elena Kovalenko
Krasnoyarsk, Russian Federation
---