Dublin
x
= independently organized TED event
Theme: Big Changes
Dublin, Ireland
September 14th, 2013
Watch video from the event
Please install flash player to see this video.
View photos from the event on Flickr
About this event
Can a small shift lead to a BIG CHANGE? all around us, Big Changes are happening. From financial upheaval to climate change, how will our societies adapt? Some changes feel beyond our control, while some changes can be inspiring, exciting, and deliberate. Inspiring individuals are initiating many Big Changes which will shape our world. Monumental social and technological changes can begin with one person, and at TEDxDublin 2013 we showcased ideas worth spreading from individuals at the forefront of Big Changes.
Organizer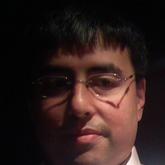 Bill Liao
Dublin, Ireland
Organizer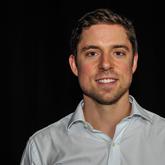 Ian Brunswick
Dublin, Ireland
Team
Rowan Manahan

Speaker coach and presenter mentor

Shaun O'Boyle

Production

Sarah Flanagan

Production Assistant

Diane McSweeney

Production Assistant
---