Bordeaux
x
= independently organized TED event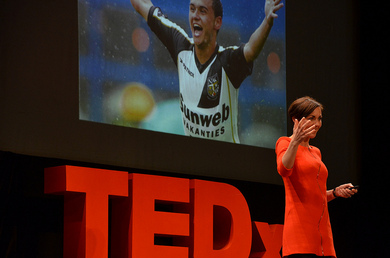 Theme: THE DREAM
BORDEAUX, France
November 30th, 2013
Watch video from the event
Please install flash player to see this video.
View photos from the event on Flickr
About this event
The theme chosen for TEDxBordeaux 2013 to serve as thread at the conferences was the Dream. The cognitive dream, the scientific dream, dreams about project … We dream about all; with the dream, we move forward, we come true, we can even reach for the moon! We are free.


Organizer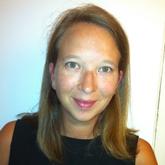 Hélène DESLIENS
Bordeaux, France
Organizer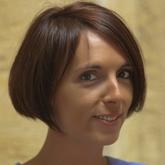 Isabel Monville
Bordeaux, France
Team
Jérémy ABDILLA

Livestream & curator

Laurent BABIN

Sponsoring & curator

Caroline BEDAUX

Print & web design & curator

Christian BERAUD

Coaching

Estelle BERTIN

D-day

François-Xavier BODIN

livestream - Licencee 2012

Clacla des Bois

Attendees - photographer & curator

Patrick BONNAUDET

Coaching

Laurie BOSDECHER

Attendees & curator

Nicolas BRUNOT

D-day

Timothée BUISSON

BroadCasting

Nicolas CHABRIER

PR

Nicolas CHAUVEAU

BoradCasting & curator

Olivier CEYRAL

website

GUILLAUME COMMAGNAC

D-Day & curator

Olivier DANCOT

Coaching

Julie DAYON

Community Management

Solene di PAOLO

Attendees & D-day

Irina DOBRE

Coaching & curator

Camille DUBOY

communication

Emilie DUCIEL

scenography

Camille FRAISSE

print & web design

Céline FRONTERA

Sponsoring & curator

Blandine GRANDCHAMP

Attendees & D-day & curator

Yannick GAULTIER

Attendees & curator

Agathe LARRIEU

Scenography

Sophie LIBAN

print & web design

Agathe MARION

PR

Philippe MARTY

President Aquinum

Hervé MORIN

Broadcasting

Amélie NOLLET

Community Management & curator

Karine OUDOT

communication

Sandrine PACITTO-MATHOU

Coaching & curator

Chloé RIVOLET

Community Management & curator

Sophie ROSE

Coaching & curator

Magali SAMACHER

web design

Camil TULCAN

photographer

Guillaume VINCENT

D-day & curator

Michèle WALTER-CANALES

PR & communication & curator
---