IvanoFrankivsk
x
= independently organized TED event
Ivano-Frankivsk, Ukraine
October 13th, 2013
Watch video from the event
Please install flash player to see this video.
View photos from the event on Flickr
About this event
Confirmed Speakers
Petro Poroshenko
Peter A. Poroshenko (* September 26, 1965, Bolhrad Odesa region) - Ukrainian politician, businessman, MP, Ukraine 3rd, 4th, 5th and 7th convocation, Minister of Economic Development and Trade of Ukraine (from 23 March to December 24, 2012, Minister of Foreign Affairs of Ukraine (9 October 2009 - 11 March 2010), Chairman of the National Bank of Ukraine. Honored Economist of Ukraine. Laureate of the State Prize of Ukraine in Science and Technology. founder of the group "UPI".
Organizer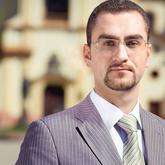 Dmytro Romanyuk
Ivano-Frankivsk, Ukraine
---