AlMahallaAlKubra
x
= independently organized TED event
Theme: Visa
Al-Mahalla Al-Kubra , Egypt
February 28th, 2013
Watch video from the event
Please install flash player to see this video.
View photos from the event on Flickr
About this event
"how can i conquer obstacles that are preventing me from reaching my goals ?" , we all ask ourselves this question at one stage of our lives , in TEDxAlMahallaAlKubra , we are trying to find out how did our successful speakers do it , all our speakers have succeeded in reaching their goals against all odds , we are prepared to listen to their stories & get inspired by their journeys in life .
Additional Links
TEDTalks shown
Organizer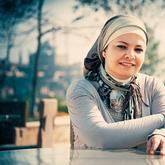 Ghada Aal
Al-Mahalla, Egypt
Team
Khaled Abdel-Moniem

Co-founder

Mohamed Al-Sayed

Social media

Mohamed Al-Nedy

Design
---