KC
x
= independently organized TED event
Theme: Defy Impossible
Kansas City, MO, United States
August 20th, 2013
Watch video from the event
Please install flash player to see this video.
View photos from the event on Flickr
About this event
Our theme this year is inspired by DARPA Director Regina Duggan's 2011 TED talk where she posed the question "What would you attempt to do if you knew you could not fail?"

Regina followed that provocative thought with an equally provocative charge "we can change the world if we defy the impossible."

Organizer
Mike Lundgren
Kansas City, MO, United States
Organizer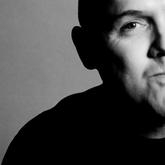 Frank Jurden
Kansas City, MO, United States
Team
John Mulvihill

Communications Director

Kathryn Orlowski

Co-organizer

Deb Sull

Volunteer Coordinator
---