FoCo
x
= independently organized TED event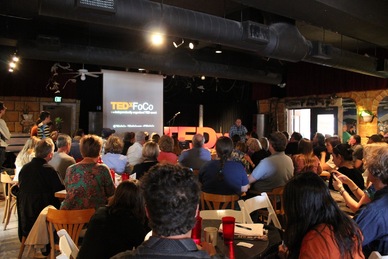 Theme: Life Worth Living
Fort Collins, CO, United States
May 5th, 2013
Watch video from the event
Please install flash player to see this video.
View photos from the event on Flickr
About this event
Our community and others very much like ours have been affected by profound violence. Knowledge, Love, and Freedom are essential to a peaceful society. To that end, we've gathered some of the best and brightest minds in our community to talk on the topic of Life Worth Living, each speaker taking on the topic in their own unique way.
Organizer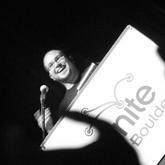 Nick Armstrong
Fort Collins, CO, United States
Team
Seth Daire

Chief of Operations

Jenny Fischer

Attendee Coordinator

Jana Knapp

Volunteer Photographer

Kevin Buecher

Ambiance Coordinator

Steph Larsen

Check-in Volunteer

Suzanna Stercho

Check-in Volunteer

James Lopez

Check-in Volunteer
---