CartRoad
x
= independently organized TED event
Shimla, India
August 11th, 2013
Watch video from the event
Please install flash player to see this video.
View photos from the event on Flickr
About this event
Everyone wants to excel in something or the other, yet very few are able to do it. Many of us get inspired to do something, but before long the inspiration fades, and the interesting becomes mundane. The journey to excellence begins with inspiration, and requires various other ingredients that come together at the right place and the right time to result in a delightful concoction. We need to start on the journey and continue against all odds, till excellence becomes a habit. The best people to guide us in our search for excellence, then, would be those individuals who have excelled in their respective fields
Confirmed Speakers
Rahul Nainwal
TED fellow and co-founder of iVolunteer Rahul Nainwal is from Shimla and he is a young social entrepreneur. A great source of inspiration, Rahul believes that in life and specifically in entrepreneurship, we should not let the difficulties hamper our way. When we face the difficulties in our path we find creative ways to overcome them. Rahul also believes that, "Since we underestimate ourselves, it's equally important that we underestimate the nature of difficulty we are going to face in tasks that we are about to undertake and be tricked by these two underestimations to undertake the task we can which we would otherwise not dare to take."

Ms Kanta Sharma


Woman of Metal, Ms Kanta Sharma was born and brought up in Shimla. Kanta studied in NIVH Dehradun, an apex institute for blind people. Later she did her higher studies from HP University. Kanta is currently working at the School for visually impaired children located in Dhalli, Shimla and till now she has an experience of 32 years in teaching. A life time member of NAB (National Association for Blind) Kanta was not at all interested in teaching when she joined her job, but the experiences she had throughout the journey makes her feel proud today and now she cannot leave it. Kanta believes that teaching is a forever process and there's no end to it.

Ajay Sohal


A student of Lawrence School Sanawar, Himachal Pradesh, Ajay Sohal, is the youngest Himachali to have scaled Mt. Everest and he is the second youngest Asian and third youngest in the world at the age of just 16 years. At such a tender age Ajay has given an example of strong will power and hard work which has made him a source of inspiration to many.
Raaja Bhasin
Raaja Bhasin: Raaja Bhasin is a widely published writer who is considered an authority on Shimla and Himachal Pradesh. Apart from his books, articles and editorial assignments which have received considerable critical acclaim, Raaja Bhasin has been associated with different organizations in various capacities. At the Indian Institute of Advanced Study (housed in the former Viceregal Lodge, Shimla) he was the curator of a collection of period photographs and artifacts; he helped prepare the initial pre-launch publicity material for the Oberoi Group's hotels, The Cecil and Wildflower Hall, he has also prepared a large corpus of the publicity material for Himachal Tourism, the Himachal Pradesh Tourism Development Corporation and for various hotels and resorts.

Ankit and Nitesh


Nitesh and Ankit are part of local band called Himalyan Route, which started off in May 2012.
Organizer
sarika katoch
Shimla, India
Organizer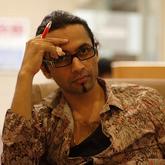 Arvin Panwar
Dharamsala, India
---