RVA
x
= independently organized TED event
Theme: CREATE
Richmond, VA, United States
March 22nd, 2013
Watch video from the event
Please install flash player to see this video.
View photos from the event on Flickr
About this event
A creative renaissance is transforming Richmond into an epicenter of innovation and creativity. On March 22, 2013, the inaugural TEDxRVA brought the concept CREATE into an open forum where audience and speakers together engaged in a symbiotic process of inspiration and creation. Beside the magnificent James River in this historic city, the event took place in The Power Plant, a building which housed the massive turbines that powered the first street cars in the United States.
As TEDxRVA unfolded, ideas melded with action, producing a showcase of what is possible when community comes together. Empty spaces functioned as blank canvases for audience engagement and spontaneous creative response. The result was an experience reflective of, and inspired by, the dynamic topics presented by our curated line-up of innovative creatives, storytellers, entrepreneurs and community leaders. Conversations created new connections and build frameworks for transitioning thoughts to tangible reality.
Creation is not a passive process – this event is a call to action. In embracing the spirit of TED and "ideas worth spreading," TEDxRVA challenges all who are involved to redefine themselves as innovators and doers.
Confirmed Speakers
ELEW
Piano iconoclast ELEW is a modern day pop artist and musical revolutionary making an impression on the music world with a thunderous new style of playing – an inspired melding of ragtime, rock and pop that he calls Rockjazz. He has captivated thousands at some of the biggest stadiums in the United States: just him, a grand piano, and his trademark armor. ELEW has toured the world, recorded, and performed continuously with Wynton Marsalis and the Jazz at Lincoln Center Orchestra, Elvin Jones, Roy Hargrove, and Cassandra Wilson, among others. Now, in the jazz tradition of interpreting popular songs, ELEW has turned to rock, combining a guitarist's approach to the piano with an explosively physical style of playing. He is known for playing his instrument like an athlete plays a sport – going inside the instrument, plucking directly at the strings, and testing the limits of both his body and his mind. ELEW has broken free of the rigidly defined boundaries of the traditional jazz world and given birth to something truly original. At TEDx RVA, he will share his blistering renditions of infectious rock and pop anthems by Coldplay, The Killers, Nirvana, and more with his relentless innovation and disregard for the musical status quo.
Steven Peterman
Steven Peterman is the director and co-founder of Art House Co-op, an independent Brooklyn-based company that organizes global, collaborative art projects for a worldwide collective of 60,000 people. Their flagship program, The Sketchbook Project, encourages creative people from all walks of life to fill a sketchbook and return it to Art House, where it joins a traveling art-library exhibit featuring more than 18,000 books submitted from 130 countries. Art House nurtures community-supported art projects that harness the power of the virtual world. "Creating together has become more successful than creating alone," Steven says. "I want people to reach across social boundaries and find people to collaborate and create with." Born and raised in the suburbs of New Jersey, Steven graduated with a BFA in printmaking from Savannah College of Art and Design. He currently lives in Brooklyn, NY with his wife Sara and his cat Thrifty.
Katherine Wintsch
Shortly after Katherine Wintsch returned from her second trip to the delivery room, her perceptions of the world around her began to change. The idealized visions of mom-dom that marketers and media were painting did not match the upside-down reality staring her in the face. What became increasingly clear to Katherine was that it wasn't that she was doing a sub-par job as a mom, but that this romanticized version of what motherhood can and should be existed only in some alternate universe. With that reality came opportunity. In 2010, Katherine founded The Mom Complex, a global consultancy that helps companies like Walmart, Hasbro, and Kraft tap into the zeitgeist of contemporary motherhood and create game-changing products and services. The division was launched with a splash, with media seeking out Katherine for her unique perspective on marketing to moms. A former senior VP and group planning director at The Martin Agency, Katherine developed strategy for WalMart, the world's leading marketer to moms. She's been featured in the New York Times, the Wall Street Journal, Fast Company, Forbes, the Huffington Post and on the Today Show. Honored by the Advertising Women of New York with their "Changing The Game" award, Katherine is among Ad Age's 40 under 40 and Business Insider's 30 Most Powerful Women in Advertising.

Robert Meganck and Matthew Wallin


Robert Meganck, prolific illustrator, author, consultant and digital pioneer, believes creative problem-solving thrives when we're willing to make mistakes, re-evaluate possibilities, and most of all, have fun. A professor of illustration, graphic design, and digital imaging at VCU, Meganck is also founder and principal of his own firm, Communication Design, which serves marketing, web development, corporate identity and editorial clients. Matt Wallin has been gaining international recognition for his work as a visual effects artist for more than 15 years. His portfolio of work spans numerous feature films and fine art projects, and he has worked along such notable figures in film as George Lucas, Steven Spielberg and Woody Allen. Matt currently lives with his family near Richmond, working as a writer, director, visual effects supervisor, researcher and educator within VCU's Communication Arts department. Robert and Matt, together with their peer Peter Martin, are developing a revolutionary digital platform for re-imaging and understanding color — their project will present color in 3D. The design will reflect our dynamic natural experience of color, with variations that reflect movement, light and density. Peter Martin explains: "Existing models give a two-dimensional view of what is essentially a three-dimensional space. This model should make it much clearer as to how colors interrelate and allow a more sophisticated analysis of two-dimensional color images." Peter is a scientific consultant and adjunct faculty of the VCU Physics department.
Kevin Carroll
Kevin Carroll is the founder of Kevin Carroll Katalyst/LLC and the author of three highly successful books published by ESPN, Disney Press and McGraw-Hill. As an author, speaker and agent for social change (a.k.a. the Katalyst), it is Kevin's "job" to inspire businesses, organizations and individuals to embrace their spirit of play and creativity to maximize their human potential and sustain more meaningful business and personal growth. Raised by his grandparents in Philadelphia, Kevin spent endless hours at the neighborhood playground where he found his calling: a red rubber ball. His subsequent pursuit of play and his 'red rubber ball' took him overseas with the Air Force, where he served as a language interpreter and translator, gaining fluency in Croatian, Czech, Serbian, and German. After serving in the Air Force for ten years and earning his college degree, Kevin became an athletic trainer at the high school and collegiate levels in Philadelphia ultimately becoming Head Athletic Trainer for the Philadelphia 76ers in 1995. While at the 76ers, Nike tapped Kevin to bring his unique experiences to the sneaker giant in 1997. At Nike, he was instrumental in helping the company develop a deeper understanding of athletic product performance, team dynamics and interpersonal communication. Kevin left Nike in 2004 to create his own company committed to elevating the power of sport and play around the world. In May of 2005, a notable moment occurred when Kevin addressed dignitaries from 31 nations at the United Nations about the importance of play in their developing countries. Kevin is also heavily involved with many social entrepreneur organizations that use sports as a catalyst to change lives.

Noah Kim


Noah Kim is a 15-year old sophomore at Maggie Walker Governor's school who is passionate about the ongoing debate among politicians on education reform. He is confident that, as a student, he is in a better position to address education reform than most politicians "who haven't been in school for a very long time." Noah is an advocate for teacher excellence, citing the motivational power of a specific chemistry teacher who transformed his view of the subject. If our country's education system is going to improve, Noah asserts, it won't be through standardized test scores or nationally mandated benchmarks; it will be through good teaching. Noah earned a spot at TEDxRVA by popular vote after delivering his two-minute message on stage at Open Mic Night.
Mike Henry
Mike Henry is co-creator and executive producer of The Cleveland Show, a spin-off of the animated series Family Guy, where he was a writer and producer for the show's first six seasons. He continues to voice characters he created—Cleveland, Herbert, Bruce, Consuela and more. A Richmond native, Mike attended Collegiate School and Washington and Lee University before spending two years working at The Martin Agency. There, he realized that advertising was not the ideal forum for his particular brand of humor, which his official bio describes as "jokes about boobs, farts, and penises." (Can we say that here?) He moved to Los Angeles and began doing stand-up and improvisational comedy and acting in commercials. Mike wrote, directed and starred in a series of comedy shorts before meeting Seth MacFarlane, his brother's friend and college classmate. When MacFarlane created Family Guy a few years later, he invited Mike to work on the series. Additional acting credits include the movie Ted, a handful of TV shows (Robot Chicken, American Dad, Gilmore Girls), and the web-based series he created with brother Patrick, Kicked in the Nuts. Married with two children, Mike splits his time between Los Angeles and Richmond.
James Walker
James Walker believes design influences the way we interact within our physical spaces, whether we're outside or in. An MFA student in VCU's Visual Communication and Design program, James is a native of rural southern Illinois and earned a degree in graphic design at Southern Illinois University in Carbondale. After freelancing in Austin, TX, he moved to Missouri to develop branded environments and exhibits for a St. Louis architecture firm. His most recent design project, Dead Bicycles, was developed to stimulate social interaction and local awareness. In it, he shrouded the left-behind bikes that often punctuate city streets, locked to a pole or tree, with silk-screened Tyvek covers that read: Here Lies a Dead Bike. A QR code printed on the shroud let passersby pinpoint other dead bikes in the project and invited them to contribute their own bike submissions. "To continue an individual's memory beyond their life, we build monuments and tombs," James says. "By shrouding these dead bicycles, we show our appreciation and love for bicycles."
Eric Stanley and Robert Gibson
Rob Gibsun and Eric Stanley, budding artists and creative collaborators, attended high schools in the same county. Rob wrote poetry and drew portraits. Eric played the violin and piano. One afternoon at church, Rob drew Eric playing the piano. Years later, at VCU, Rob became a resident assistant in Johnson Hall for the Artist Colony. As the universe would have it, Eric ended up being Rob's resident, living right next door to him. One day, Rob played a song by the artist, Nujabes, called "Mystline." It resonated with Eric, but he knew the track was missing something: the violin. Eric awakened his inner-composer and performed a cover of the song at Johnson Hall's open mic program. He began making violin-cover YouTube videos in his dorm room while Rob kept making art and fueling his passion for performing poetry as a member of Richmond's Slam Nahuatl poetry troupe. Throughout the years, Rob and Eric stayed in contact and their collaboration continued: Rob drew the cover art for Eric's first mixtape while Eric composed the music for Rob's first poetry project. Recently, these two artists collaborated to create their most captivating piece, "Untitled Visions," which features Rob's vibrant storytelling laced with Eric's musical composition.
Ed Ayers
Ed Ayers has catapulted history into the digital era, reinforcing the vital link between past and present for millions of students, educators, and researchers. The University of Richmond president is working closely with the school's Digital Scholarship Lab on a multimedia atlas of American history, a project funded by the Andrew W. Mellon Foundation. And his digital archive, The Valley of the Shadow: Two Communities in the American Civil War, has been used in classrooms worldwide. On his public radio show and podcast, BackStory, Ed and his co hosts tear a topic from the headlines and invite fellow scholars, newsmakers, and listeners to plumb its historical depths. The nationally syndicated show is brain candy for anyone who appreciates passionate, intelligent, and irreverent thought. The author of ten books on the American South, Ed has been a National Book Award and Pulitzer Prize finalist and won the Bancroft Prize for distinguished writing in American history and the Beveridge Prize for the best book in English on the history of the Americas. An equally accomplished classroom teacher, Ed was voted 2003's National Professor of the Year by the Carnegie Foundation for the Advancement of Teaching and continues teaching a class for freshmen at U of R.
Zoe Romano
Zoë Romano really likes to run. In 2011 she ran 2,800 miles across the US, churning out 30 miles a day to become the first female to complete such a trek without a support vehicle. And, along the way she raised more than $15,000 for the Boys & Girls Clubs of America. Zoë was struck by the power of this "odyssey run" — for her own growth as well as for others. Zoë strongly holds the belief that everyone is capable of achieving the extraordinary and that endurance athletics are a powerful platform for advocating this philosophy. Her mission is to engage local and global communities in her odyssey running as a way to inspire them to not just dream big dreams, but to go do them. She first fell in love with running while a student at the University of Richmond, earning degrees in Spanish and International Studies, magna cum laude, in 2009. She is currently a freelance writer and tutors Spanish in Richmond. While she is one of a few hundred people who have run across the U.S., Zoë's next odyssey is to be the first person to run the Tour de France. She'll be at the starting line on May 18.

Bill Martin


Bill Martin believes there's more to Richmond history than Gillette gardens and equestrian statues. As director of the Valentine Richmond History Center, he brings cultural diversity and current relevance to the museum visitor's experience. The center sponsors over 100 walking tours annually, allowing visitors to experience Richmond beyond museum walls. Under Bill's direction, the Valentine developed its current exhibit, History Ink: The Tattoo Archive Project in response to NBC's "Today" reference to Richmond as the third most tattooed city in the U.S., based on the number of tattoo shops per capita. The project, which photo-documents the work of local tattoo artists, brings the city's past into the ongoing urban conversation and underscores Martin's mission to capture and articulate the vibrant contemporary voice of a city rich in history. "Richmond is changing, and we need to make sure we reflect in our collecting the changes we see in the community," Martin says. With a degree in urban studies and twenty-five years in tourism and museum management, Bill brings the city to life for locals and visitors alike.
Ivy Ross
Ivy Ross is an accomplished artist, highly recognized leader and designer and CMO of Art.com—the world's largest online retailer of art images. An innately innovative entrepreneur and thinker, Ross practices the art of creation in everything she does. She has served as president and the head of product design for world-renowned companies such as Mattel, Calvin Klein, Swatch, Coach, Old Navy, Procter and Gamble and Gap. Among all, she has led teams through unique collaborations to create groundbreaking work, including Project Platypus, which has been adopted by Mattel. Ross's creative background also extends far beyond the office. Her acclaimed metal work in jewelry is in the permanent collections of the Smithsonian in Washington D.C as well as 11 other international museums. She has also been a contributing author to numerous books such as Unstuck and The Ten Faces of Innovation. Ross is no stranger to the stage, having previously starred as a keynote speaker at the Nokia World Design Conference and Fortune Magazine's Women Conference. Audience members can look forward to the high-profile experience and perspective Ross will bring to Richmond.
Stephen Fong
Dr. Stephen Fong runs the systems biological engineering laboratory at Virginia Commonwealth University, where he is a well-loved educator, colleague and associate department chair of Chemical and Life Science Engineering. His passion for his young children has given him a uniquely "playful" perspective in the lab, driving his efforts to revolutionize the way that we teach the sciences. In the often regimented environment of a lab, Stephen seeks to offer students the tools and biological building blocks to tinker rather than simply stick to the book. His approach also provides his students with the rare opportunity to do undergraduate research alongside graduate-level tinkerers. The main issue Stephen says he faces is that we are no longer limited by what can be accomplished in the lab, but only by the creative ideas that are brought into the lab. His focus on teaching technical proficiency through technical creativity has inspired his students to concoct ideas like genetically modifying yeast to brew glow-in-the-dark beer and crafting light sensing bacteria to make bacterial photographs.
Deborah Adler
Deborah Adler is a designer, entrepreneur and mother of two. Her work is guided by the belief that meaningful innovation requires a deep understanding of the people at the heart of her design and the changing world that surrounds them. As the principal of DA Design, Deborah and her team pioneer self-initiated projects and work with clients to design experiences, change behaviors and improve outcomes. Prior to forming her firm, Deborah partnered with Target to develop the ClearRx prescription packaging system. This work started as her MFA Design thesis at the School of Visual Arts and resulted in a completely reinvented pharmacy experience. Since then, she's taken on design challenges that range from tackling the number one hospital acquired infection to re-imagining baby bottles as playful objects that connect with children. Always at the core of her work is the understanding that design can make a positive difference in people's lives. Deborah worked closely with Milton Glaser for five years as his senior designer. She has been featured in New York magazine, Glamour magazine, and the NBC Nightly News, and her work is in the permanent collection at the Museum of Modern Art in New York.
John Blake
John S. Blake, who won first place at TEDxRVA's Open Mic Night, believes poetry saves lives. The co-curator of the Slam Richmond Reading Series, John lost every member of his family to chemical dependency and its side-effects: prison, violence, AIDS, Hepatitis C, and Cancer. He was heading down the same path and contemplating an overdose when he heard the poem that inspired him to stop using and start writing. Since achieving his sobriety, John has been a finalist at the National Poetry Slam, earned a Pushcart Prize nomination, and has published a full collection of poetry "Beautifully Flawed" (Urban Publishing, NYC). John also tours nationally; lecturing, facilitating writing and performance workshops, and performing spoken word everywhere he can from juvenile detention centers to universities, rehabs to libraries, public schools to coffee houses. Best described as a man that finds beauty in the grittiest aspects of society, John teaches poetry and spoken word to youth and adults and hopes to convince educators to implement poetry and spoken word as part of required curriculum for all ages.
Joey Cheek
When Joey Cheek first put on skates, it was one of those rare moments where it feels like you've found the thing you were made to do. The North Carolina native would win multiple junior national titles racing on inline skates before watching the 1994 Olympics and deciding, at 14, that the ice was where he wanted to race next. After packing his bags and moving out at age 16, Cheek went on to win multiple national and world cup medals. In 2002, he won his first Olympic medal, a Bronze, at the Salt Lake City Olympics. Four years later, he achieved the pinnacle of sport, winning the World Championships and Olympic Gold and Silver Medals at the 2006 Olympics Games in Torino, Italy. Cheek is perhaps best known for his work off the ice. After winning the Gold in 2006, he announced he would be donating all of his Olympic bonus money to refugees fleeing the conflict in Darfur, Sudan. Cheek co-founded Team Darfur, a coalition of Olympic and professional athletes focused on ending the genocide in Sudan. Cheek is a graduate of Princeton University, was named one of TIME magazines "100 Most Influential People'" and currently runs DailyHouse.com, a site focused on covering Olympic sports year-round.
Frank Gupton
Dr. Frank Gupton is chair of VCU's Department of Chemical and Life Science Engineering and director of its Institute for Engineering in Medicine. His 30-year career has focused on the development of innovative chemical processes with pharmaceutical and agricultural applications. His work predicts a future where medications will be custom-formulated to match individual patients' needs and manufactured on demand. These chemical processes have practical applications ranging from space travel to military use to treating AIDS on a global scale. Frank's research has also led to the development of chemical catalysts that streamline the body's synthesis of the active ingredients in a particular medication. Already, these chemical innovations have created life-changing results. During his tenure as executive director of chemical processes for Boehringer Ingelheim, he spearheaded the development of the chemical process that brought Nevirapine, an anti-viral drug widely prescribed for the treatment of AIDS, to pharmacy shelves.

Sheryl Connelly


Sheryl Connelly is manager of global trends and futuring for Ford Motor Company, tracking shifts and trends in topics as far reaching as the environment, politics and millennials and analyzing those shifts to predict consumer preferences. Her insights inform the company's automotive design, product development and corporate strategy and help anticipate the needs and desires of car buyers. A natural artist and licensed attorney with an M.B.A. and a bachelor's degree in finance, her path to Ford began after a short stint as a civil litigator convinced her that law wasn't her chosen field. She searched instead for work in the "sweet spot" where business, law, and finance intersect and landed a job in Ford's marketing and sales division. She advanced to the corporate futurist role nine years ago. Sheryl also teaches design research at the Center for Creative Studies in Detroit, MI. She has guest lectured at Massachusetts Institute for Technology, University of Michigan, and Wharton School of Business. She has also been featured in Forbes, the Wall Street Journal, Reuters, Financial Times and on the BBC.

Amir Toor


Dr. Amir Ahmed Toor is an associate professor of medicine in the Bone Marrow Transplant Program at Virginia Commonwealth University. His passion for discovering the underlying order in seemingly random biological systems has helped lead his research in developing safe cancer treatments that harness the power of the immune system. He grew up in his native Pakistan and studied medicine at the King Edward Medical College in Lahore, Pakistan. After moving to the United States in 1992 and completing a residency in Internal Medicine at the University of Connecticut, he joined the University of Minnesota for a fellowship in Hematology and Bone Marrow Transplantation. Since 1999, Dr. Toor has held faculty appointments at the University of Arkansas for Medical Sciences, Loyola University Medical Center and, now, VCU.
Brian Andreas
"Every day they jumped up ready to make the future. But at night, laying around & talking & laughing was when the real work got done." Brian Andreas is the artist, writer and entrepreneur behind the internationally known boutique art and book publisher, StoryPeople. His work is easily recognized by its whimsical stories (like the one above, Real Work) and colorful art. StoryPeople stories take the form of everything from wood sculptures to colorful prints and coffee mugs. The stories and drawings have been collected in a series of books, for adults and children. Brian is also the creative architect and founder of tumblecloud.com, a digital storytelling platform that allows users to collaborate easily using photos, video, audio, and text. Twice nominated for the Pulitzer prize, Brian now has written 9 bestselling books and his career path includes stints as a playwright, contract archaeologist, cook, tennis pro, storyteller, theatre director, systems analyst and programmer, graphic designer, marble sculptor, and accountant. Like his career path, his art takes on many forms: "Though I'm in the thick of technology (or, maybe, because of that) I continue to work in lots of different media, including stuff I can get my hands on, like words, wood, metal, paint & canvas, as well as newer forms that are more difficult to wrangle: street art & graffiti, video, animation & interactive multimedia."
Julie Crowder
Julie Crowder holds master's degree in art education and teaches art at Fox Elementary School. She believes art can't be contained in the classroom so she reaches into the community to create interactive experiences for her students. When her third graders sketch horses, she invites mounted policemen to ride their "models" to school. Her collaboration with the Richmond Ballet enables students to draw dancers dressed in full costume with pastels. Julie's Forever Fox program provides free after-school art activities including the organization's popular Belle Isle Gnome Home Build, Grandmother Goose Gingerbread House Build held at Retreat Hospital, and the Grandparents as Superheroes Art Show at United Way. In February, Julie inspired an city-wide outpouring of hometown love with her project, RVA Valentines: Love Letter to Our City, which she launched on Facebook. She shares her art adventures with students on her daily blog, fromtheartroom.wordpress.com.
Michael-Birch Pierce
Michael-Birch Pierce is an artist based in Richmond. He earned a B.F.A. in fashion design at Virginia Commonwealth University, and he worked in the fashion industry as a menswear and print designer before returning to graduate school. He is currently working on his M.F.A. thesis in fibers at the Savannah College of Art and Design. His work has been shown at the White House, the Smithsonian, and in numerous galleries, magazines and blogs. Pierce's talk will be part performance and part conversation. To him, art is not about making grand statements or perfectly crafting a beautiful object, but rather it's a tool for connecting individuals. It's that shared experience – through brief but very intimate interactions with his subjects – that Pierce values above the finished product.
Cheryl Heller
Cheryl Heller is a communication designer, writer and creative business strategist who has helped multi-national corporations, start ups and non-profit organizations grow. She is a Partner at CommonWise, founding Chair of the new MFA Program in Design for Social Innovation at the School of Visual Arts in New York and Board Chair of PopTech, a laboratory for disruptive innovation focused on technology and social change. She has led transformational initiatives with major corporations such as Ford, American Express, Reebok, Mariott International, Cemex, Gap, Bayer Corporation, Seventh Generation, L'Oreal, Hearst and Sappi, non-profits such as WWF, Audubon, IDE, Concern Worldwide and the Girl Scouts of America. She created the Ideas that Matter program for Sappi in 1999, which has since become their marquee program, giving over $10 million to designers working for the public good. She also advised Paul Polak and the Cooper Hewitt National Design Museum on the exhibit, "Design for the Other 90%." Cheryl has been a core faculty member for the PopTech Social Innovation and Science Fellows, mentoring the most exciting social entrepreneurs in the world as they create and scale new models for solving issues around poverty, water, health care, energy and conservation, often through the use of technology. Cheryl has been profiled through articles in the New York Times, the Boston Globe, BusinessWeek, Graphis, and Communication Arts, is the recipient of countless awards from national and international creative competitions. Her work is included in the Library of Congress permanent collection, and has been published in numerous books on design and creativity. Cheryl is also the recipient of a Matrix Award for Women in Communication.
Ben Margolis
Ben and his wife searched long and hard to find a community that would be the best place for her to do her medical residency and also be the most viable location for Ben's progressive dream embodied in fashion and the tag #niceiscool. They decided that Richmond was that ideal location, and, in August of 2010, West Coast Kix opened for business. From day one, Ben and his team at West Coast Kix set out to empower their customers to embrace their own individuality and, more importantly, to accept and encourage others around them to express themselves. #niceiscool was born out of the concept that promotion of individuality is only necessary in a world stifled by a mob mentality. As tolerance increases, self-expression is an automatic byproduct, and in turn creativity and innovation flourish. Born and raised in Philadelphia, Ben is a graduate of NYU's Stern School of Business and spent time in investment banking and international consulting before making the big move to RVA.
KaosPilots
KaosPilot is building the world's next generation of spirited and innovative leaders, on mission to achieve the greatest expression of individual and societal potential. Established in Denmark is 1991, KaosPilot has developed a culture and strategy of education and consultancy that advocates the individual as well as the collective, inspiring and empowering action and leadership that is born out of and benefits the whole. Students are challenged to envision the world they want to be a part of, and guided in the process toward becoming the change agent that can bring that vision to life. We graciously welcome Christer Windeløv-Lidzélius and David Storkholm to join us on the TEDxRVA stage as representatives of this groundbreaking program. Christer Windeløv-Lidzélius, principal and CEO of Denmark's The KaosPilots, recognized by Business Week as one of the top design schools in the world. He defines his role as developing future leaders and entrepreneurs capable of making a difference in the world. An associate scholar at the Institute for Leadership and Sustainability at Cumbria University in the U.K., Christer earned an MBA at Heriot-Watt University in Edinburgh. With a background in strategy, leadership, and entrepreneurship in a variety of fields, he enjoys experiencing new people, new places, music, and nature. David Storkholm is the Co-founder and program director of The KaosPilot leadership program "Creative Leadership" and a faculty member at the Coaches Training Institute in San Rafael, California. A professional coach and leadership trainer, David has dedicated his life to making people grow. He has 15 years of experience training young entrepreneurs at KaosPilot, which specializes in designing courses, workshops, and conferences with a creative edge and global mindset that breathe new life into individuals and organizations. Besides his background in music, David is a Spotify aficionado, a devoted kite-surfer, and a family man.

Marti Beller, Brian Marks, and Geoff Weathersby


Marti Beller, Brian Marks and Geoff Weathersby met each other over the past two years as founders of independent startups in Richmond. While different in their approach, these three entrepreneurs had one common thread, a focus on benefiting nonprofits and empowering donors. Marti is the co-founder and CEO of Plan G, focusing on helping individuals and businesses manage and grow their giving to nonprofits more effectively. Brian created Bonfire Funds, an innovative crowdfunding platform that helps nonprofit supporters raise money by selling t-shirts. And Geoff co-founded InLieu which is a platform designed to utilize crowdfunding to help fund scholarships and charitable endowments. These three, who have come from very different lives, have earned quite a bit of recognition for their work as well. After leaving her post as President of Affinion Loyalty group, Marti has been recognized as a CIT GAP 50 award winner, 2012 RVA Companies to Watch, and recently named Virginia Business magazine's Top 30 People on the Move in Virginia. Brian and Bonfire Funds, who recently secured a round of funding and is focusing on sustainability, won the "Crowd Favorite" award at the 2012 i.e. Startup Competition. Lastly, the recent University of Richmond graduates Geoff and his co-founder Kailey Raymond not only won the University of Richmond Pitch Competition, but also walked away with the grand prize at the i.e. Startup Competition and were recognized as finalists in the CIT GAP 50.
Organizer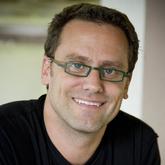 Andy Stefanovich
Richmond, VA, United States
Organizer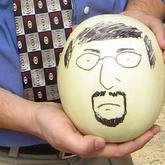 Timothy Couillard
Midlothian, VA, United States
Team
Katie Benson

Core Organizing Team

Jack Berry

Core Organizing Team

Brad Dey

Core Organizing Team

Josh Epperson

Core Organizing Team

Leah Fremouw

Core Organizing Team

Suzanne Hall

Core Organizing Team

Farrah Haddad

Core Organizing Team

Noel McKenzie Johnson

Core Organizing Team

John Mills

Core Organizing Team

Chrystal Neal

Core Organizing Team

Diane O'Neal

Core Organizing Team

Lisa Sims

Core Organizing Team

Bob Tarren

Core Organizing Team

Ed Trask

Core Organizing Team
---