Itaewon
x
= independently organized TED event
Theme: Nature+
Seoul, South Korea
August 11th, 2012
Watch video from the event
Please install flash player to see this video.
View photos from the event on Flickr
About this event
TEDxItaewon 2012, sponsored by Ministry of Environment, Korea, was held for August 11 (Sat), 2012 with 1,000-strong audience. The theme 'Nature+' of the conference is set to raise public awareness of the nature and awaken communities to the beauty of nature and urban life in harmony. TEDxItaewon2012 consists of three sessions as below, supported by simultaneous interpretation (Kor-Eng);
1. Rediscover the wonder 2. Rebreathe the world 3. Reframe the future

Date : August 11, 2012
Venue : Auditorium, COEX
Size : 1,000 seats

1 day event
17 speakers/performers
18 organizers
20 technical staff
30 volunteers
1,100 attendees total
Confirmed Speakers
Jookyung Byun(변주경)
1st and 3rd Sessions MC. Byun Jookyung learned English to become a flight attendent. But she grew more fond of English and ended up being a conference interpreter. She still loves to serve as a bridge between different cultures with 10 years of professional career and is now evolving as a communicator between people for "TRUE" communication.
Action Drawing: Show [HERO] (액션 드로잉)
The world-class drawing performers and artist group mesmerizes you. Our heroes awakened by Action Drawing: Show tells us, "Stop talking about how to protect and preserve nature. Act on your words". Now is the time to meet our heroes!
Buddhist Monk Huhudang (허허당 스님)
All he has a worn-out brush, and he is a disciplinant loving all living creatures. He expresses his insights and affection for people, society, and nature in writing and drawing. "Fire is destined to die out, all wounds are destined to heal over. Do not stay on the painful wound."
Jason Hsu(제이슨 휴)
Jason Hsu, Ambassador of TEDx Asia will discuss what we can do for nature with local communities and how we can coexist. We as human being face the unprecedented challenge of natural resource depletion. Scarcity becomes the issue we all have to deal with. He believes we humans can learn from nature working like beehive, cocreating and co-existing. All his arguments will be proven at TEDxItaewon with innovative example. Here is Jason Hsu!
Janghyeock Sohn(손장혁)
What would it take in order to appreciate flora and understand the importance of biodiversity. Scholars are moved by genuine interest of laymen in something they never expected, and laymen are moved by the knowledge that scholars obtained in a hard way. It is like they exchange valuable presents for each other. Bioblitz is doing something for this beautiful exchange.
Jongchul Oh(오종철)
2nd Session MC, Oh Jongchul, a communication-entertainer who interacts with audience and boosts their spirit. He shines on a stage most brightly when he exchanges positive energy through communication and emphasizing with people.
Youngsook Yoo(유영숙 환경부장관)-Video
"I carry six types of business cards. They bear the images of six natural monuments at risk of extinction. I use them to awaken people's interest to these endangered existence whenever I exchange the business card. As the Minister of Environment I am assigned with the hardly-compatible tasks-economic development and environment protection. It is challenging, but I cannot afford to stop the endeavor. I would like to share my commitment with you."
Jennifer Indovina(제니퍼 인도비나)
Jennifer Indovina, a TED fellow and clean tech entrepreneur, helped develop the PICOwattTM Smart Plug, an energy saving outlet adapter, which won the best of CES Green Product Awards and was featured in the New York Times, Business Week and many more science magazines.
Richard Reynolds(리처드 레이놀즈)
International revolution Guerrilla Gardening exchange their own combat know-hows including how to make seed bombs to enable green transformation of an abandoned space and how to pull off their secret guerrilla operations quickly.
Mooyoung Han(한무영)
Is Korea a water shortage country? It is a water management shortage country. Why? The person who can answer these questions is Prof. Han Moo-young, a rainwater expert. He shares a great discovery he found while developing and disseminating the water-treatment technologies.
Harada Cesar(시저 하라다)
What if there is a robot that can clean up oil spills on the ocean? Can you believe that there is machine that swims like a fish and collects plastic debris polluting the Pacific ocean? There is a person who found the solution with inspiration from the nature. He is Cesar Harada.
Jinwha Lee(이진화)
Garlic is familiar to us as food. Garlic appears in the Korean foundation story, the Tan-gun legend. Garlic, whose health effects are widely acknowledged for the immune system and anti-oxidation, is always included in our daily diet. But can you think of other uses of garlic? CEO Lee Jinwha will share her love and passion for garlic as well as life.

Kyechoon Lee(이계춘)


His movement started from a question, "Can cosmetics stay away from the sweeping green trend?" as he knew that cosmetic products in Korea are manufactured, circulated and consumed in millions a year. He cast light on unprecedented cosmetic issues like the recycling package, the production processes with less CO2 emission, anti-animal testing for cosmetics and future of cosmetics for sustainable growth.
Al Gore(앨 고어)
Once the US Vice President, then star of An Inconvenient Truth, now Nobel Peace Prize winner, Al Gore found a way to focus the world's attention on climate change. In doing so, he has invented a new medium -- the Keynote movie -- and reinvented himself.
Robertson Colin(콜린 로버슨)
Colin Robertson had 3 minutes on the TED stage to tell the world about his solar-powered crowdsourced health care solution. And then... Colin Robertson is apparently "attempting to make the world's first crowdsourced solar energy solution" Or is he?
Pavan Sukhdev(파반 슈크데브)
Every day, we use materials from the earth without thinking, for free. But what if we had to pay for their true value: would it make us more careful about what we use and what we waste? Think of Pavan Sukhdev as nature's banker -- assessing the value of the Earth's assets. Eye-opening charts will make you think differently about the cost of air, water, trees... A banker by training, Pavan Sukhdev runs the numbers on greening up -- showing that green economies are an effective engine for creating jobs and creating wealth.
Noridan (노리단)
Noridan as a culture and art company carries out innovative performance, creative education, community designing, and media art activities under the brand "dalog,"forming networks with various societal groups and communities and meeting with global communities in Japan, Hong Kong, the United States, and London. Noridan members transform commonly available and reusable materials found in our daily life into musical instrument, practicing its own ecological approach to things and stuff around us.
Duklim Choi(최덕림)
The Suncheon Bay was an abandoned land until 10 years ago with uncontrolled reed fields and mud flats blocking the water flow. But he set a plan for sustainable preservation of the land based on expert consulting and put the plan into practice. Undaunted by vehement opposition, Choi convinced them with sincerity and passion, pushing forward with the conservation activities for the deserted bay. His genuine efforts paid off. His project was just intended to save the natural environment, but tourists gathered and the economic value of the area has been recognized. Moreover Suncheon citizens joined the efforts.

Jonghoon Jang(장종훈)


Can we save a polar bear by using a fan? However hard we try to reduce power consumption, it would result in less than 10% in saving. But household power saving is only about 1.5% in effect as household power consumption takes up just 15% of the total. Given this fact, do you still believe fanning yourself can save a polar bear?
Inhyuk Song(송인혁)
Everything is governed by situation. Situation is like air, which sometimes drives you crazy, makes you a hero, or leads you to indifference. In order to redress all the problems we face, we have to pay active interest in efforts of changing the situation we are in, instead of making emotional appeal. With that in mind, let be all ears to Song Inhyuk at TEDxItaewon, a person who reframed the internal corporate culture and Amazon Zappos has chosen as the innovator of organizational culture.

Jaechun Choi(최재천)


Prof. Choi suggests that humans be defined as 'Homo Symbious,'humans in coexistence, not as 'Homo Sapiens,' humans with wisdom. He believes that living together is a smart way of living and has introduce "Symbiosis(coexistence) is based on empathy"of our times.
Organizer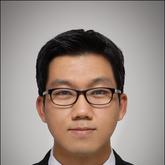 David Choo
Seoul, South Korea
Team
David Choo

Curator

Inhyuk Song

Managing Director
---