Brisbane
x
= independently organized TED event
Theme: ONEx
Brisbane , QLD, Australia
September 21st, 2013
Watch video from the event
Please install flash player to see this video.
View photos from the event on Flickr
About this event
TEDxBrisbane explored ONEx: the moments, love affairs, accidents, opportunities and mistakes that lead us to think, act and change the way we see the world and the way we relate to it.
Confirmed Speakers
Simon Griffiths
Simon is an engineer and economist turned social entrepreneur founding Who gives a crap? and Australia's first not for profit bar.
Helen Bird
Helen is an award winning designer, lecturer, founder of Street Food Australia and a believer in expanding the bicycle based economy.

Michael Williams


Michael is an indigenous man with a long career in public and higher education. Michael is an advocate for the importance of identity, education and the responsibility of listening.
Rebecca McDonald
Rebecca is a former business executive who has founded Library for All, an international not for profit working to provide an e-book platform for schools in the developing world.
Shantanu Starick
Shantanu is a professional photographer from Australia, who left the norm behind him and set out with a plan to see the world, a plan that involved no money.
Darren Percival
Darren is a vocalist of the highest order, often described as a walking, talking, musical instrument. Having shot to nationwide attention after coming in runner up on The Voice, Darren continues to wow live audiences with his unique musical talent.
Murray Fredericks
Murray is a photographer and filmmaker. His first documentary film 'Salt', where he was cinematographer and co-director, won twelve major international awards, played over 50 festivals and was screened on the ABC and PBS in the USA.
Tamara Davis
Astrophysicist Tamara Davis observes space in order to learn more about the physics of the world we live in. With the universe as her laboratory, she uses the stellar and galactic experiments that the universe naturally performs to learn about the nature of gravity, the nature of space time, and the nature of our fundamental laws of physics.
Michael Curran
Michael Curran and James Teh are blind computer programmers who believe passionately in universal access to computers. Their program, NVDA, (Non Visual Desktop Access) has been downloaded more than 60,000 times and is available in over 43 languages.
James Teh
Michael Curran and James Teh are blind computer programmers who believe passionately in universal access to computers. Their program, NVDA, (Non Visual Desktop Access) has been downloaded more than 60,000 times and is available in over 43 languages.
Peter Edwards
Peter is an architect and urban designer. His focus is on an ideas based, strategic architectural process aimed at providing creative and innovative outcomes that strike a balance between poetic vision and pragmatic concerns.

Ramonda Taleni


Ramonda is an accomplished soprano singer, who has travelled the world extensively. By busking she has taken herself to places she never imagined. In her own words: 'To put it simply, I sing, whether it is the Valley or the Sydney Opera House.'
Mel Buttle
Mel is a comedian, writer and now a bit of a star on the tele. Winner of a number of accolades, late last year she picked up the "Best comedy" award at the Sydney Fringe Festival.
Nick Lavidis
Nick is a neuroscientist and researcher at the University of Queensland. His research work has uncovered a direct link on how the smells of nature can help reduce the effects of stress and anxiety.
Priscilla Sutton
Priscilla, an amputee, started working on a fun creative project back in 2010. It started by Priscilla recycling her own old prosthetic legs she had tucked away in the cupboard, and then she collected others from all over Australia, America and Laos, and the result was a very popular exhibition at the Brisbane Powerhouse that year, followed by another successful exhibition in London during the 2012 Paralympics.
Stefan Hajkowicz
Stefan is a social scientist at CSIRO with a background in geography, economics and decision theory. He leads the CSIRO Futures – a strategy and foresight research initiative. Stefan spends his time thinking about how people make choices and plan for an uncertain

Anissa Farrell


Anissa is passionate about environmentally sustainable design, and has chosen to focus on this area professionally. It is her belief that sustainable design should be inherent in all design, not simply relegated to a paragraph in a brief.
Professor Justin Cooper-White
Justin is a global leader in using engineering to solve problems in biology. In addition to holding the position of Australian Institute Bioengineering and Nanotechnology Group Leader, he is a CSIRO OCE Fellow, Professor of Bioengineering and has conducted research collaborations with universities all over the world including Stanford (USA), MIT (USA), the University of Grenoble (France) and the Max Planck Institute (Germany).
Chris Perren
Chris is a music maker from Brisbane, currently undertaking his PhD. He composes and produces music for theatre, film, and is the director and principle composer in Nonsemble chamber ensemble.
Anita Heiss
Anita is a contemporary Australian author and literary analyst of Austrian and Indigenous Australian descent. Anita is from the Wiradjuri people. She is an Indigenous Literacy Day Ambassador and an Adjunct Professor with Jumbunna Indigenous House of Learning, UTS amongst many other things.
Daniel Flynn
Daniel founded Thankyou Water at the ripe old age of 19 and now four years on, he continues to drive the vision to see Thankyou become a household name, with millions of lives changed as a result. An 'ideas man' through and through, Daniel is a big advocate for living out your dreams. You'll hear him often say, "Impossibility is only someone's opinion, not a fact".
Katie Noonan
Katie is a mother, singer, producer, songwriter, pianist and business woman, this 4 x ARIA Award winning and 6 x platinum selling songstress first received widespread praise as the angel-voiced songstress of indie-pop band George and has since taken audiences on sublime excursions through Jazz, Pop and Classical music
Li Cunxin
Li Cunxin (pronounced shwin-sing) is Queensland Ballet's Artistic Director. Having lived an extraordinary life, in 2003 Li published his international best-selling autobiography Mao's Last Dancer, which has received numerous awards. The book was adapted as a feature film in 2009.
Organizer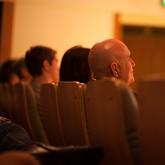 Paul Fairweather
Brisbane, Australia
Organizer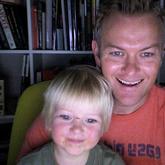 Carl LIndgren
Brisbane, Australia
Team
Lisa Watts

Executive Producer
---