SanDiego
x
= independently organized TED event
Theme: The Next Wave
San Diego, CA, United States
November 8th, 2010
Watch video from the event
Please install flash player to see this video.
About this event
On a drizzly morning in early November, over 300 people gathered at Anthology, a live music venue near downtown San Diego. With some 27,000 more watching via Ustream, ukulele master Jake Shimabukuro struck the chords that brought San Diego's first TEDx to life. Nearly 10 hours later, Shimabukuro would close the event with another powerful performance, earning a standing ovation -- symbolic of the enthusiasm and energy that marked the day-long experience.

Prior to the event, attendees had been asked to invoke their TED-like spirit. Rather than passively watch, they were encouraged to actively engage and connect. And so they did! Over the course of the day, this diverse group coalesced into a vibrant, unified community. Behind the scenes, more than 100 volunteers and 23 presenters picked up the collaborative vibe.

An eclectic line-up of thought-provoking talks and inspiring performances focused on technology, design, the arts, sustainability and philosophy, interpreting the event's Next Wave theme. Topics ranged from pollution to the multiverse…from cities of electric cars to the resurgence of the village via social networks…from the need to educate girls in developing country to the eradication of child soldiers in Uganda to veterans giving aid in times of global crisis. We were challenged to rethink our concept of beauty, to re-examine the role humans play in conservation, to rediscover trust and to redefine our universe.

Together, participants and presenters explored the power of the individual, the importance of a connected community and our collective humanity. As the event concluded, we came to realize that the next wave is like the butterfly effect where even the smallest of personal actions can bring about dramatic global change.

Talk highlights below...talks will be posted asap.

Christine Comaford
A life of intense pursuits and achievements taught Christine Comaford powerful lessons about the importance of the internal journey. During her time volunteering for hospice care, she discovered that we all hold a single great Question that directs our lives. She urges us to discover our Question, and shares three significant ways to find the answer that brings the peace and joy each of us yearns for.

Jake Wood
From his combat experiences as a soldier in Iraq and Afghanistan, Jake Wood discovered that he and other vets have developed the perfect skills for service in crisis situations outside of war. Through Team Rubicon, Jake provides a role for our 1.8 million veterans to respond to natural disasters throughout the world, and thus engages a great untapped national resource.

Kurt Gray Ph.D.
Professor Gray shares how his research at The Maryland Mind Perception and Morality Lab showed him that doing good deeds has the power to make us physically stronger. Gray explains that instead of thinking we must be strong before we can do good, performing acts of goodness actually strengthens us.

Tom Yellin
By highlighting the importance of educating girls, journalist and executive producer of The Documentary Group Tom Yellin and his team set out to help end global poverty. In his project 10x10, Tom illustrates the next wave of journalism and advocacy that breaks down the walls of exclusivity through active partnerships, sharing and great storytelling.

Shannon Spanhake
Inventor and researcher Shannon Spanhake talks about the beauty of potholes and the tensions of urban infrastructure. Convinced that one person can be part of the solution, Shannon invented Squirrel, a mobile device that easily measures air pollution levels. This cost-effective invention changes the way cities like San Diego measure air quality. It also demonstrates how individuals can make a difference in the world.

Marty Cooper
"People are inherently mobile…no one is where they want to be." Marty Cooper's insightful perspective on technology and human nature led him to invent the cell phone, a device that has truly changed the way we communicate. Cooper has his finger on the pulse of future breakthroughs such as digitally monitored vital signs that will make physical examinations a thing of the past.

Pankaj Kedia
Pankaj Kedia brings the global technology revolution down to the local level. He discusses the impact the Internet and mobile phones have on communities worldwide. He shows how innovative technology can transform those communities and enable people to care for themselves.

Dr. Eric Topol
Dr. Topol envisions the future of individualized medicine in the age of homo digitus. As technology evolves, the average person will have access to an array of health monitoring devices once available only to the medical community. In addition to thermometers and aspirin, our home medicine cabinets will soon include hand-held devices that monitor sleep patterns and heart rates.

Dr. Robert Bilder
Our brains are complex information powerhouses. Dr. Robert Bilder explains how new technologies will tap that power, helping us to remember what we need to do and reminding us when we forget to do it. Bilder says software that links our lifetime goals to our daily action items should and will be available in the near future.

Dr. Tony Haymet
Dr. Tony Haymet urges us to cherish our oceans as the source of our future quality of life. He reveals how oceanic molecules and microbiotic cells will provide the foundation for the next wave of medicine, and how algae bio-fuel will provide a valuable carbon-neutral energy resource.

Nick Pudar
Nick Pudar discusses the future of automotive connectivity. OnStar is developing a car that uses embedded technology to tweet its location. As the technology progresses, software that recognizes a car's location will eventually learn and anticipate the driver's behavior, forever changing how we relate to our vehicles.

Jake Shimabukuro
TEDxSanDiego began and ended with Jake Shimabukuro's virtuoso ukulele performances before a transfixed audience. No one would argue that his performance of The Beatles' "While My Guitar Gently Weeps" was a highlight of the day. In addition to those magical moments, the talented musician shares words of wisdom learned from his work with children: "Kids need to be inspired and passionate about something."

Gad Shaanan
Industrial designer Gad Shaanan will be forever influenced by a quote from his father, "We are too poor to buy something cheap." Shaanan makes us rethink being green today by finding ways to leave our planet green for generations to come. Instead of merely considering how recyclable the contents are, he suggests we buy products that bring value and longevity to the world. He proposes we build homes that last centuries and questions why we build multi-ton cars just to move a 170-pound person around instead of developing more efficient transportation.

Roxana Velásquez
The new director of the San Diego Museum of Art talks about the "art of ugliness." She explains that when we understand both the context and intent of the artist we get a much deeper interpretation of the art. Ballet dancers in Edgar Degas' time were desperately underpaid, so most of them worked as prostitutes. Velásquez asks if knowing that the woman in the tutu is a prostitute changes our view of his beautiful canvases. She asserts that analyzing ugliness helps us connect with other citizens. When museums are spaces that encourage this critical dialog they can change the world.

Lawrence Burns
Lawrence Burns compares today's China to the United States of the 1950s, when progress was spelled with a capital "P" and anything was possible. There was a sense of optimism that we have lost, but China is now experiencing. Expo 2010 Shanghai had over 73 million visitors in 184 days. For many Chinese, it was their first trip outside their village or city. At the Expo, they saw the brightest and best inventions including General Motors' new ENV technology. To achieve something completely new, Burns encourages us to use generational learning, to rethink the DNA and think like a designer

Pete Garcia
Garcia asks what San Diego's next big idea could be. He suggests making it a place that uses the business of design as the driver for a new industry cluster. San Diego has been rich in technology, but light in design; today it is the combination of both technology and design that creates opportunities for growth and innovation. To catch the next wave and remain competitive, the answer for San Diego is to stretch beyond our comfort zone and tackle something big.

Jean Isaacs/San Diego Dance Theater
Dance is one more way to express innovation. But is this a mysterious process that non-dancers cannot imagine executing, or is it something the human body innately understands? Jean Isaacs says we can all tap into this art form. She shows us how the human body can explore space – on cue and through quickly learned memory.

Bill Toone
Bill Toone shares his personal and moving story of how the concept of conservation changed for him. Initially, he thought it was enough to save a species. But as Bill has learned from experience, effective conservation efforts must address the people who live in the habitat. If we don't solve the human issues first, animals like the monarch butterfly can't be saved.

James Fowler
James Fowler has been studying the power that real and virtual social networks have to influence our behavior. For thousands of years, human beings were conditioned to living in villages with a social sphere of about 150 other people. It's only recently that we have become isolated and anonymous. Online social networks are a return to the village where our actions have consequences on others around us. Fowler's work shows that our life actions, positive and negative, affect the people we know personally, their friends, and even their friends' friends.

Jason Russell
Jason Russell can tell you how to get away with murder. He and his colleagues at Invisible Children know too well the terrible reality of thousands of children abducted and forced to fight in Uganda's Lord's Resistance Army. Invisible Children led a five-year quest to have the LRA Disarmament and Northern Uganda Recovery Act signed and enacted. Their journey took them to Chicago, where a determined young woman led a tireless campaign to get Invisible Children featured on Oprah and call attention to the child soldiers. Jason shares his inspiring story of how one person with little experience but much determination can make a huge difference.

Simon Sinek
The greatest challenge any organization faces is success says Simon Sinek. As organizations grow, inevitably they reach "The Split," a point when what the organization does gets separated from why it does it. When this happens the emphasis on making money increases along with the stress level. At the same time, passion and trust decrease. Simon calls on us to make "handshake friends," engage in "handshake dialogues," and build "handshake businesses." In this way, we can return to valuing human relationships and get back to a place where trust becomes the standard, not the exception.

Joe Pine
Joe Pine seeks to do nothing less than redefine our known universe – a bold goal which manifested itself in The Multiverse, a 3D framework he created. By examining the fields created at the intersection of three axes (space/no space, time/no time, and matter/no matter), Joe introduces us to eight realms for creating value by innovating experiences. Physical virtuality, for example, involves designing things virtually and then making them a reality, such as the way 3D bio-printers manufacture human tissue and organs. Through Joe's eyes, we see the future and it is mind blowing!


Confirmed Speakers
Robert Bilder
Dr. Bilder is the Michael E. Tennenbaum Family Professor of Psychiatry and Biobehavioral Sciences in the David Geffen School of Medicine at UCLA, Professor of Psychology in the UCLA College of Arts & Science, and Chief of Medical Psychology – Neuropsychology at the UCLA Semel Institute. Dr. Bilder holds the Tennenbaum Family Endowed Chair in Creativity Research at UCLA and directs the Center for the Biology of Creativity.
Lawrence Burns
Lawrence D. Burns is the Director of the Roundtable on Sustainable Mobility with The Earth Institute at Columbia University and Professor of Engineering at the University of Michigan. Most recently, he served as corporate vice president of R&D and Strategic Planning at General Motors, where he was a member of top decision-making bodies for global operations and products and was responsible for advanced technology and product portfolio, capacity, and strategic planning.
Christine Comaford
Executive coach and New York Times bestselling author Christine Comaford has guided over 153 businesses to multi-million dollar sales, and 50 companies to being acquired for $12-425 million. She has built and sold 5 of her own businesses with an average 700% ROI and invested in over 200 startups (including Google). Christine creates remarkable growth whether when consulting to the White House (Clinton and Bush), 700 of the Fortune 1000, or over 300 small businesses.
Martin Cooper
Cooper is an internationally renowned expert on technology and innovation and its impact on business and society. He is widely regarded as one of the leading inventors of our time and has spent most of the past 5 decades creating some of the world's most important business and technological concepts and offerings. He is an activist who seeks to shape public policy in the US and globally having testified before various committees, and been featured in national publications and news shows. He is passionate about the revolution in health care and commerce that wireless technology will engender when networks are finally opened and new technology adopted. Cooper is also an accomplished entrepreneur and futurist.
James Fowler
James Fowler is a Professor in the School of Medicine and Division of Social Sciences at the University of California, San Diego, and he was recently named a Fellow of the John Simon Guggenheim Foundation. James' primary areas of research are social networks, behavioral economics, evolutionary game theory, political participation, cooperation, and genopolitics (the study of the genetic basis of political behavior). James has been interviewed on The Colbert Report and was named "most original thinker" of the year by The McLaughlin Group.
Pete Garcia
Mr. Garcia was born in Cuba. At thirteen he arrived alone in the United States when his family's departure was denied by Castro. After graduating with High Honors from the University of Florida in Engineering, he began his career with Exxon. In 1974 he moved to San Diego to design and build industrial, commercial, and residential projects throughout the United States.
Kurt Grey
Kurt Gray completed his PhD at Harvard University and is an Assistant Professor at the University of Maryland, College Park. He studies morality and mind perception, and their real-world implications. He has investigated why we torture others, how suffering makes us believe in God and how good deeds make people more powerful.
Tony Haymet
As director of Scripps Institution of Oceanography at UC San Diego, Tony Haymet leads one of the oldest, largest, and most important centers for global ocean and earth science research and education in the world. Now in its second century of discovery, Scripps Institution of Oceanography is leading the efforts to gain a better scientific understanding of the oceans, atmosphere, and Earth for the benefit of society and the environment.
Jean Isaacs
The San Diego Dance Theater has brought smart, sexy art to our city since 1972. Under Artistic Director Jean Isaacs, SDDT has gained national recognition and earned a reputation as a professional company committed to unconventional, courageous programming. It is urban, edgy, gender-equal and danced by people of who reflect the diversity of the real world. With its cross-border project, San Diego Trolley Dances, summer workshops and in-theater programs, SDDT is advancing its mission to create intelligent performances that breathe life into the people of our region and beyond. Through dance, SDDT helps us look deeper inside ourselves to find greater understanding.
Pankaj Kedia
Pankaj Kedia is the director of Global Ecosystem Programs for Mobile Internet at Intel Corporation. He is responsible for collaborating with the industry to enable complete solutions for handhelds/smartphones, ensure the availability of applications, content, and services, and take products to market. Over the last 3 years, Pankaj has worked to establish Intel's presence and momentum in the handheld and smartphone categories, and launch the Intel® Atom™ processor, which is specifically designed to address these market segments.
Joe Pine
B. Joseph Pine II is an internationally acclaimed author, speaker, and management advisor. A Visiting Scholar with the Design Lab at MIT, he co-founded Strategic Horizons LLP to help businesses conceive and design new ways of adding value to their economic offerings. Mr. Pine's latest book, Authenticity: What Consumers Really Want, recognizes that in a world of increasingly paid-for experiences, people no longer accept the fake from the phony, but want the real from the genuine. He also wrote the award-winning Mass Customization and co-wrote the best-selling The Experience Economy: Work Is Theatre & Every Business a Stage. He is currently working on a new book focusing on the infinite possibility of technology-enabled experiences.

Chris Preuss


Nick Pudar, OnStar Vice President of Strategy and Business Development had to take Chris; place due to a family emergency.Chris Preuss took on the role of President of OnStar in March 2010. Since he has lead the company's targeted initiative into infotainment and responsible connectivity. With an extensive background in Communications and Public Relations, Chris has held multiple leadership positions for both General Motors and Chrysler. Chris is also an avid cyclist, racing in events throughout Michigan as a Masters road racer. He is a Michigan native and holds a Bachelor of Arts in Journalism and Political Science from Michigan State University.
Jason Russell
ason Russell is one of the original founders of the media-driven nonprofit Invisible Children, Inc. A graduate of USC Production Film School, his experience in film has run the gamut - he's co-directed a documentary seen by millions, sold his musical "Moxie" to Steven Spielberg, and served as the assistant to the director for Disney's blockbuster Step Up 2.
Gad Shaanan
Gad Shaanan is an entrepreneurial visionary, innovative designer and evolutionary engineer who has dedicated his life to creating winning products and inventing opportunities. Born with a critical eye and deep curiosity about how things work, Gad has launched and overseen the production of a myriad of products that millions of people use every day. From an entry-level cell phone to kitchen utensils to rear-projection televisions and commuter trains, he designs for maximum ease of use and maintenance. In doing so, he has proven the value of positive emotional connection between brand, product and consumer.
Jake Shimabukuro
Known for lightning-fast fingers and revolutionary playing techniques, Jake Shimabukuro is a master of the ukulele. Not only does he play styles previously "taboo" on the four-string, two-octave instrument, but also he is creating music never before thought possible. While Jake has great respect and love for traditional Hawaiian ukulele music, his mission is to show everyone that the ukulele is capable of so much more.
Simon Sinek
Simon Sinek is leading a movement to inspire people to do the things that inspire them. He writes, consults and speaks about the power of Why - the purpose, cause or belief that drives every one of us. Simon's unconventional and innovative views on business and leadership have attracted the attention of various high-profile international leaders and organizations.
Shannon Spanhake
Shannon Spanhake has been recognized in "100 Women Innovating Science and Technology" and was a Semi-Finalist in the Buckminster Fuller Inventor competition. She recently completed a dual appointment as a Post-Doctoral Researcher at CalIT2 and as a Senior Researcher at CDF, a policy/development think-tank based in Chennai India. As one of the early developers of participatory sensing technologies combined with research in social development, her work aims to transform the notion of 'people-as-part-of-the-problem' into 'people-as-part-of-the-solution'.
Bill Toone
Bill Toone is the director of the ECOLIFE Foundation and a widely recognized conservation biologist and spokesperson for conservation. Starting in early phases of California condor recovery program he played a key role in the development of recovery strategies for what was North America's most endangered bird. Later as director of applied conservation programs for the Zoological Society of San Diego his work carried him through a variety of conservation efforts throughout the world.
Eric Topol
Eric J. Topol, M.D. is a noted American cardiologist, geneticist and innovator. He is the Director of the Scripps Translational Science Institute in La Jolla, California, which is a National Institutes of Health funded flagship grant, to accelerate research to change medicine. He also serves as the Chief Academic Officer for Scripps Health, a Professor of Translational Genomics at The Scripps Research Institute, and was recently named The Gary and Mary West Chair of Innovative Medicine. In addition, he is a Co-Founder and serves on the Board of the West Wireless Health Institute as Vice-Chairman.
Roxana Velasquez
Roxana Velásquez Martínez del Campo is the Maruja Baldwin Director of The San Diego Museum of Art. American born and raised in Mexico, she represented professional, civic, and cultural endeavors at three major national museums in Mexico City.
Organizer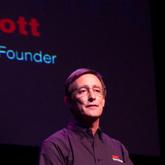 Jack Abbott
Poway, CA, United States
Team
Chuck Longanecker

Founder

Adrian Hong

Founder

Andrea Kates

Founder

Kent Macintosh

Logistics Manager

Kara DeFrias

Show Director

Michael Esposito

Technical Director

Jasmin Harris

Project Manager

Liz Phillips

Speaker Relations Manager

Shannon Carreiro

Copywriter

Sonia Rhodes

Experience Design/Orchestration

Mark Tomaszewicz

Experience Design/Orchestration

Blayn Beck

Presentations Manager

Travis Houston

Photographer

Christina Carreno

Onsite Video and Photo Management

Brent Altomar

Videographer

Brad Gardner

Talk Video Manager

Beth Callender

Marketing and Design Manager

Sarah Hardwick

Public Relations Manager

Erin Coller

Public Relations

Mel Gordon

Social Media

Warren Chaumont

Hospitality Manager

Lesley Wilson

Registration/Concierge Manager

Kathy Doherty

Speaker/Sponsor Experience Manager

Lisa Tran

Speaker Presentation Support

Guy McClellan

Data Management

Jean Walcher

Media Relations

Jill MIllard

Presentations and Technical Coordination

Joy Houston

Reception Hospitality

Belle Castillo

Volunteer Coordinator

Dawn Vitale

Founder Support and Logistics

Tim Schaaf

Videographer

Lynn Kelly

Stage Manager

Deirdre McBrayer

Medical
---