Marbella
x
= independently organized TED event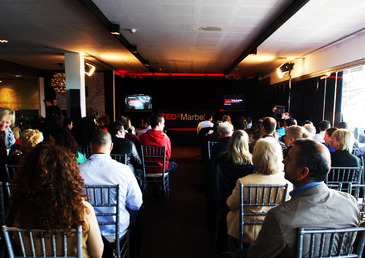 Theme: Sustainable City: Initiate,Innovate,Motivate
Marbella, Spain
March 8th, 2013
Watch video from the event
Please install flash player to see this video.
View photos from the event on Flickr
About this event
Entrepreneurship, innovation and motivation are the three main topics, divided into 3 sessions. Being the 8th of March the International Women's Day, the event organization will highlight female speakers.
At the event this year there we expect around 20 speakers from different backgrounds including business, technology, entertainment, the arts, science & nonprofits.
Organizer
Rami Morante
Marbella, Spain
Team
Antonio Cabello

Experience & Strategy

Rafael García Cruz

Head of Communication

María Arjona

Press Relations
---