Berkeley
x
= independently organized TED event
Berkeley, CA, United States
April 20th, 2013
Watch video from the event
Please install flash player to see this video.
View photos from the event on Flickr
About this event
TEDxBerkeley 2013 will provide a platform for the Bay Area's leading visionaries and storytellers to speak to an energised group of thinkers, as well as to the world at large. At this event, 1000 changemakers, innovators, thinkers, creatives, cultural leaders & social pioneers will witness a back-to-back schedule of talks, performances and other multimedia surprises showcasing the theme of Catalyzing Change: pioneering technologies, fresh thinking and new ideas that will foster creativity and action around the world.
Confirmed Speakers
Kim Polese


Entrepreneur and Technology Executive

Eden Full


Founder, Roseicollis Technologies Inc.

Curt Tofteland


Founder, Shakespeare Behind Bars

Erica Wides


Chef

Robert Neuwirth


Author and Economist

Yaelisa


Artistic Director/ Choreographer

Louann Brizendine


Professor at UCSF

Mallika Chopra


Media Entrepreneur and Author

Dan Millman


World champion athlete, coach, martial arts instructor, and college professor

Ananya Roy


Professor at UC Berkeley

Victoria Theodore


Piano and Voice

Golden Overtones


UC Berkeley A Cappella Group

Alex Filippenko


Professor at UC Berkeley

Karen Sokal-Gutierrez


Professor at UC Berkeley

Cecily Sommers


Professional Futurist and Author

Chris Anderson


Founder, 3D Robotics and Former Editor-in-Chief of Wired

Ambience


Light show
Venue and Details
Zellerbach Hall
​ 101 Zellerbach Hall #4800
University of California
Berkeley, CA, 94720
United States

Event Type (what is this?) Standard
This event occurred in the past.
See more TEDxBerkeley events »
Organizer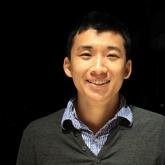 Kevin Gong
Berkeley, CA, United States
Organizer
Jennifer Barr
Palo Alto, CA, United States
Team
Renee Blodgett

Co-Curator

Erin Roberts

Director of Logistics
---