Reno
x
= independently organized TED event
Theme: The Biggest Little Citizen
Reno, NV, United States
April 26th, 2013
Watch video from the event
Please install flash player to see this video.
View photos from the event on Flickr
About this event
Anyone can transform a community, a country, or even the world with something as "small" as an idea. Unfortunately, the development of the consumer-based society has uprooted us from the core concepts of what it means to be a citizen. We are not just a product of our surroundings but a crucial facet to its composition, as our living environment is a mirror reflection of how we view ourselves. The ideas and imagination of The Biggest Little Citizen can allow small ideas to become big ideas; consumers to return to their moral and social obligations; and reflection to become a statement, not a result.
Confirmed Speakers
Jason Pyle


Dr. Jason L. Pyle, MD, Ph.D. founded Triton Algae Innovations, Inc. and Fabric, Inc., and currently serves as Triton's Chairman and Chief Executive Officer. Dr. Pyle Co-founded Sapphire Energy, Inc. and served as Chief Executive Officer for its first five years. Dr. Pyle has served as a Fellow at Stanford University and an Adjunct Professor of Bio-engineering at Vanderbilt University. He is a frequent lecturer and professor in graduate education at University of California San Diego, splitting time between the Department of Biology and the Rady School of Business. Dr. Pyle holds numerous pending and issued patents in the engineering and biological sciences and has worked in diverse cross-discipline areas such as nano-fabrication, optical engineering, and structural biology. He was awarded the Alzheimer Association's award for excellence in medicine in 2002 and was named Innovator of the Year by Frost and Sullivan in 2006. In 2009, Dr. Pyle was given the National Innovator Award by the U.S. Department of Energy.

Dylan Jorgensen


Jorgensen co-founded one of the first companies to transplant into downtown Las Vegas to be part Tony Hsieh privately funded $350 million revitalization project. The goal of the Downtown Project is to build the most community-focused large city in the world. In addition to being a startup CTO, Dylan also hosts a weekly podcast which curates the news, events and people driving this community forward. This has given Dylan a unique window into the minds and philosophies of a group who insists on throwing conventional wisdom out the window.

Karthik Rohatgi


Karthik Rohatgi is a junior at The Davidson Academy of Nevada, a high school for gifted students, located on the University of Nevada campus. In January 2011, he founded Farm Fresh For Kids (FFFK), a nonprofit organization dedicated to helping low-income children get started eating a healthier diet with more fruits and vegetables. FFFK also aims to help small-scale, sustainable Nevada farmers. Since inception, Karthik has built up a successful operation in Reno and is developing a statewide program. In his free time, Karthik enjoys cooking, hiking, playing his clarinet, and watching historical documentaries.

Terry Jones


Terry Jones founded Travelocity.com. He led the company as President and was Chief Executive Officer from its founding until May 2002. Previously, Jones served as Chief Information Officer at Sabre Inc. In his 24 years at Sabre, Jones held various executive positions including President of Computer Services, Vice President of Applications Development and Vice President of Product Development.

Dave Aiazzi


Dave Aiazzi is a newly elected member of the Washoe County School District. He was a member of the Reno City Council representing Ward 5 for 16 years. He graduated from Alice Maxwell Elementary, Sparks Junior High School and Sparks High School. After high school he was an electrician with Local 401 and received a diploma from TMCC. He is the founding President of the Sky Tavern Junior Ski Program and served there for three years. He was first elected to the City Council in 1996 and was then reelected in 2000, 2004, and 2008.

Maria Barber


A creative soul, Maria Barber, has led a much different life than ever expected since 2006. In 1995 graduated with a degree in interior design, always having the passion for textures, grand landscapes, cityscapes, and the functionality and design of interior spaces. That passion took her from Chicago to Truckee, California, to Reno NV…going from large scale commercial work, to large scale timber frame work, to owning her own business in 2002. While her business was thriving in the Reno Tahoe area, 2006 brought the birth of her first child, changing her path dramatically.

Tod Colegrove




Colin Loretz




Gary Engels




Alicia Barber




Aimal Halim




Keoki Flagg




Mark Helow




Danny DeLaRosa




Colleen Camenisch




Ryan Costella



Additional Links
TEDTalks shown
Organizer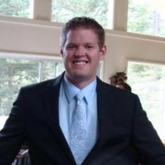 Geoff Deal
Reno, NV, United States
Organizer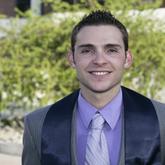 Tony Gallian
Reno, NV, United States
Team
Rory O'Brien

Organizer

Lance King

Organizer

Doug Erwin

Organizer
---