Peachtree
x
= independently organized TED event
Theme: SHIFT
Atlanta, GA, United States
November 5th, 2010
Watch video from the event
Please install flash player to see this video.
View photos from the event on Flickr
About this event
Throughout history, shifts in the cultural, socio-economic, technological and scientific arenas have challenged the way we live, the way we think and even the way we perceive ourselves and others. The presentations at TEDxPeachtree 2010 will explore the transformative change that comes about as a result of these shifts.
Organizer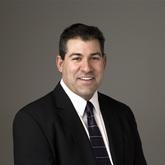 Al Meyers
Smyrna, GA, United States
Team
Richard Leber

Member Relations

Jacqui Chew

Marketing & PR

Edward Rosenfeld

Venue Management

Teresa Roth

Producer

Sarah Smith

Sponsor Relations

Nwandi Lawson

Event Emcee
---